'Supergirl' Actress Katie McGrath Wants To Guest Star On 'iZombie'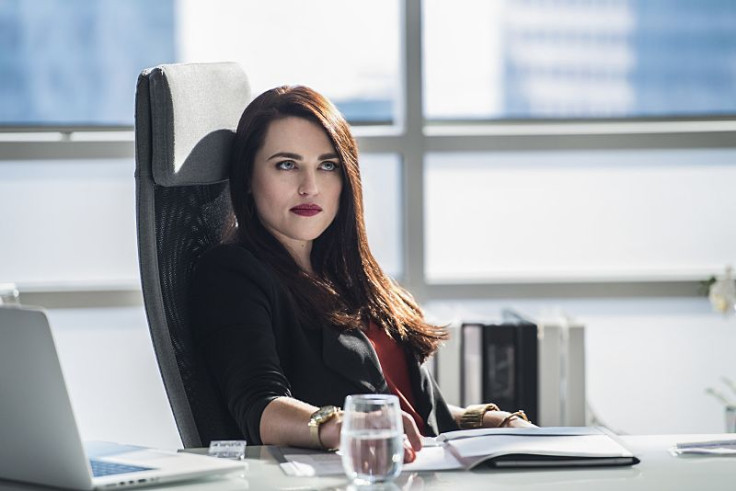 "Supergirl" actress Katie McGrath would like to appear as a love interest for Rahul Kohli's Ravi on "iZombie."
McGrath, who portrays Lena Luthor on the Melissa Benoist-led series, recently told Collider that she's "absolutely" game for a guest starring appearance on "iZombie." "Hi, CW, I'd love to go on 'iZombie' and play with Rahul. That would be great! He is tall and delightful," the Irish actress said.
After appearing as Lena Luthor's (McGrath) ex-boyfriend, Jack Spheer, in Season 2, episode 18 of "Supergirl," Kohli realized that he and McGrath have great chemistry together. And that made him want her to appear on "iZombie," where he is a series regular.
READ: What will happen in Season 3, episode 8 of "iZombie"?
"Oh, that's so easy! It would be Katie McGrath," Kohli told Collider when asked who from the cast of "Supergirl" he'd like to see guest star on "iZombie." "I'd love to steal her from 'Supergirl.' That might be difficult now because she's become a series regular, but I'd love for her to come onto 'iZombie.'"
"I've told her this, by the way," the British actor continued. "I'd love her to keep her Irish accent because why not? I get to keep my English accent. And I'd like her to play some sort of romantic interest with Ravi because we had such a wonderful time on 'Supergirl.' Our chemistry was pretty damn good, and that's something I'd love to exploit for the benefit of my show."
In a separate interview with Comic Book Resources, Kohli said that McGrath was "awesome" in Season 2, episode 18. "I think Katie kind of set the tone for the rest of the episode," Kohli said. "Our first scene was actually quite an intense relationship scene to do at 7 or 6 in the morning. That was my first day meeting Katie, and then we had to do certain things that are not necessarily comfortable for new people to do, but she was incredible."
If Kohli can't bring McGrath to "iZombie," he's also open to a "Supergirl"-"iZombie" crossover in which Ravi and Lena meet one another. "If I can't steal her, then, have my character and her character come out across worlds, that'd be awesome," Kohli said.
"Supergirl," which just finished its sophomore run last night, will return for Season 3 in the fall. "iZombie" Season 3, meanwhile, airs every Tuesday at 9 p.m. EDT on The CW.
© Copyright IBTimes 2023. All rights reserved.