'Supergirl' Star Katie McGrath On Being Promoted To Series Regular For Season 3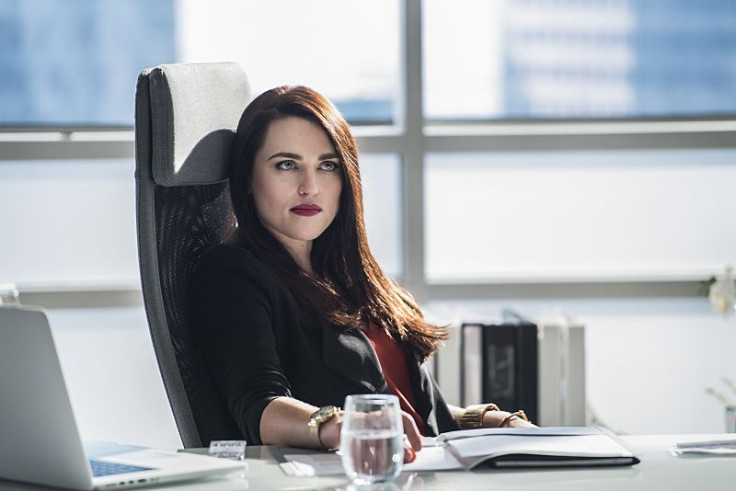 Katie McGrath revealed that her promotion to series regular for Season 3 of "Supergirl" was something she never expected.
In a recent interview with Collider, McGrath — who plays Lena Luthor on the CW series — said that she was surprised when she was asked to be a series regular for the next season of the superhero show. The Irish actress pointed out that she was only supposed to appear for a few episodes in the recently concluded sophomore run of "Supergirl," so being promoted to series regular for Season 3 was something that she didn't see coming.
"When I signed on to the show, I signed on for only a few episodes," McGrath shared. "I had no idea what I was going to become a part of. I had no idea that this woman was going to be created. To be a part of that, and to have it happen in an organic way, as they saw what worked and the producers responded to what the fans liked, is a very humbling experience."
READ: Will Tyler Hoechlin return as Superman in Season 3 of "Supergirl"?
"It's very rare that you get to be with a character at the start of something," the actress continued. "A lot of characters are known quantities. Even Supergirl (Melissa Benoist), to a certain extent, is someone that you know because there are so many comic books and so many backstories with her. [But] Lena is a little bit different. She's kind of the unknown Luthor. You know Lex so well. You've seen him in so many different incarnations, whereas Lena is an enigma. To be able to be a part of that and to have it become something now that I never expected, is exciting. I never expected to be asked to be a series regular on a show like Supergirl. It's unbelievable!"
McGrath revealed that she accepted the offer to become a series regular because she was amazed by how the writers have kept her character interesting. "The reason I came back for Season 3 goes back to what I said earlier [in Season 2]," the actress told TV Guide. "The writers have so eloquently sewed all these little hints about Lena without actually delivering on a few of them, and that's really compelling for me. … I've got hints of where they want to go but I'm still completely in the dark in a way. … That's why I want to come back for another season, to deliver on everything that's been promised."
McGrath's promotion to series regular was announced last March.
"Supergirl" Season 3 premieres in the fall.
© Copyright IBTimes 2023. All rights reserved.