'Supergirl' Season 2 Spoilers: J'onn Identifies Jeremiah As Enemy Combatant In Episode 15 Featurette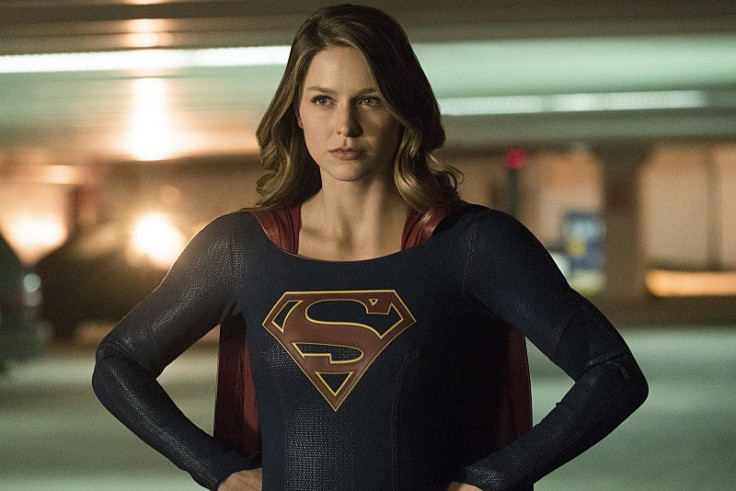 J'onn (David Harewood) makes it clear that Jeremiah (Dean Cain) is an enemy of the DEO.
In the "Inside Supergirl" featurette for Season 2, episode 15 of "Supergirl," J'onn reminds Kara (Melissa Benoist), Mon-El (Chris Wood) and Alex (Chyler Leigh) that Jeremiah is an enemy combatant. When Mon-El asks what that means, the Green Martian says, "It means if found, he's to be arrested on sight."
Although J'onn is talking to the trio, it's apparent that his reminder is actually meant for Alex, who allowed Jeremiah to escape at the end of Season 2, episode 14. "J'onn is concerned that Alex's emotional involvement with her father might jeopardize her ability to be a DEO agent," co-executive producer Jessica Queller says in the featurette.
As first revealed in the trailer for tomorrow's episode, Alex isn't going to arrest Jeremiah despite discovering his whereabouts. In fact, it appears that she's considering conniving with him in an attempt to stop Cadmus from killing the aliens they abducted.
"Listen to me there isn't more time. Cadmus is gonna slaughter them," Jeremiah tells Alex in her apartment. "I can stop but only with your help. Will you help me or not?"
"The question of where do Alex's loyalties lie plays a major part in the … episode," executive producer Andrew Kreisberg said (via TV Guide) during a recent press event. "Battle lines are drawn a little bit, which is interesting because … what I love about this episode … is no one's really wrong in a way. Everyone, whether it's Mon-El or Kara or Alex or J'onn — especially the stuff between J'onn and Alex in [episode] 15 — everyone is doing it because they love each other, even Jeremiah."
The exec producer added that there's also "an interesting debate in the next episode between Jeremiah and Alex" on whether his plan to save the kidnapped aliens "is any more humane." "Some of the talking points in the episode are reflective of the current debate in our world about dealing with immigrants, which we were very conscious of, and wanted to speak to that," Kreisberg said.
"Supergirl" Season 2, episode 15, titled "Exodus," airs on Monday, March 6 at 8 p.m. EST on The CW.
© Copyright IBTimes 2023. All rights reserved.