'Supergirl' Season 2 Spoilers: Winn's Girlfriend Lyra Gets Kidnapped By Cadmus In Episode 15 Trailer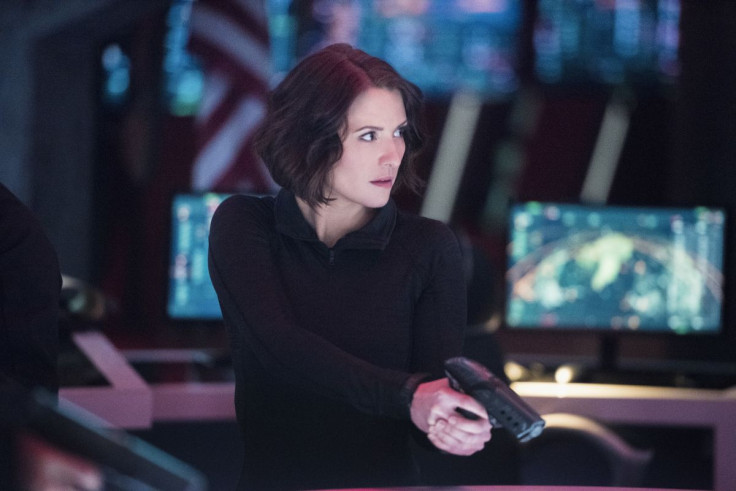 Cadmus is abducting everyone listed on DEO's national alien registry in next week's episode of "Supergirl," and that includes Winn's (Jeremy Jordan) new alien lover, Lyra (Tamzin Merchant).
In the trailer for Season 2, episode 15, Lyra is kidnapped by members of Cadmus right in front of Winn and Maggie (Floriana Lima). Fortunately, the DEO captured a Cadmus guard, who Alex (Chyler Leigh) violently interrogated to learn where Cadmus is. At some point in the video, Alex appears to infiltrate Cadmus' headquarters on her own, where she's reunited with his dad, Jeremiah (Dean Cain).
Jeremiah reveals in the preview clip that Cadmus plans to slaughter all the aliens they kidnapped. He, however, tells Alex that he can stop it from happening if she agrees to help him. Will Alex trust his dad this time around?
"The question of where do Alex's loyalties lie plays a major part in the … episode," executive producer Andrew Kreisberg said (via TV Guide) during a recent press event. "Battle lines are drawn a little bit, which is interesting because … what I love about this episode … is no one's really wrong in a way. Everyone, whether it's Mon-El (Chris Wood) or Kara (Melissa Benoist) or Alex or J'onn (David Harewood) — especially the stuff between J'onn and Alex in [episode] 15 — everyone is doing it because they love each other, even Jeremiah."
The exec producer added that there's also "an interesting debate in the next episode between Jeremiah and Alex" on whether his plan to save the kidnapped aliens "is any more humane." "Some of the talking points in the episode are reflective of the current debate in our world about dealing with immigrants, which we were very conscious of, and wanted to speak to that," Kreisberg said.
According to the synopsis for the episode, Kara also agrees to set up an interview between Snapper (Ian Gomez) and Supergirl in an effort to get her editor-in-chief run a story that would help her stop Cadmus.
"Supergirl" Season 2, episode 15, titled "Exodus," airs on Monday, March 6 at 8 p.m. EST on The CW.
© Copyright IBTimes 2023. All rights reserved.