'Supergirl' Season 2 Star Jeremy Jordan Talks Winn's Possible Reaction To Kara, Mon-El's Budding Romance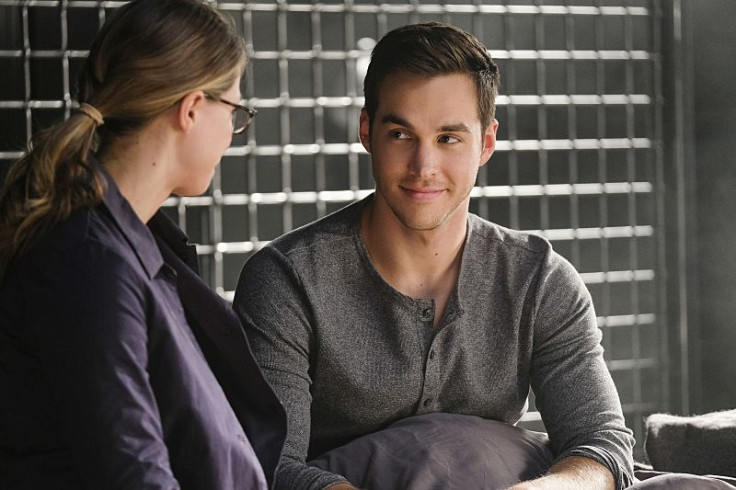 Does Winn (Jeremy Jordan) still have lingering feelings for Kara (Melissa Benoist)?
In an interview with Entertainment Weekly, Jordan said that Winn's feelings for Kara may likely resurface when "Supergirl" starts exploring the budding romance between the Girl of Steel and her fellow alien refugee, Mon-El (Chris Wood).
"Winn never really dealt with his feelings for Kara, and they never really dealt with it together," the 31-year-old actor told the news outlet. "They kind of spoke all the stuff aloud and then kind of avoided each other and then swept it under the drug. I think that stuff starts to resurface" when the show puts the spotlight to Kara and Mon-El's relationship.
When asked how he thinks Winn will react to Kara and Mon-El's budding romance, Jordan said: "I don't think Winn was super cool about it. … I don't know how Winn will ultimately deal with it, but I think he's not going to be super excited for a happy new couple of Mon-El and Kara if that's what it ends up becoming."
The synopsis for Season 2, episode 8 of "Supergirl" confirmed speculations that the mentor-mentee relationship between Kara and Mon-El will turn into some sort of romance. According to the episode summary, Eliza (Helen Slater) comes to town to celebrate Thanksgiving with her daughters. During her visit, the Danvers matriarch suggests that Mon-El has feelings for Kara, much to the Kryptonian's surprise.
Executive producer Andrew Kreisberg teased to TVLine earlier this month that Kara and Mon-El's relationship "could" turn romantic later in the season. "I mean, she's not dating anyone right now," Kreisberg said of Kara. "There's definitely a little bit of Sam and Diane from 'Cheers' in their relationship, her being the more mature, put-together one, and him being a lovable cad. Whether or not they're going to get there is part of the fun of watching this season."
"Supergirl" airs every Monday at 8 p.m. EST on The CW.
© Copyright IBTimes 2023. All rights reserved.