'Supergirl' Season 3, Episode 3 Sneak Peek: Maggie Reunites With Her Dad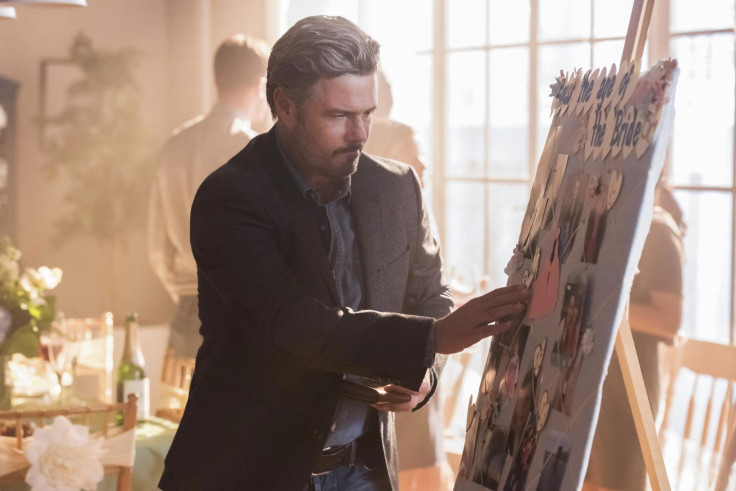 Maggie's dad Oscar arrives in National City in next week's episode of "Supergirl."
In a sneak peek from Season 3, episode 3 of the CW series, Maggie (Floriana Lima) meets Oscar (Carlos Bernard) at the bus stop a few hours before her wedding shower. Although it's been years since Oscar kicked Maggie out of their house, it's pretty evident that the father and daughter haven't completely reconciled.
For instance, Maggie asks her dad if he would like to get something to eat, but Oscar coldly refuses. "The party of yours is soon, no?" Oscar asks.
"Well, in a couple of hours, but we have time," Maggie replies.
"I can wait," he says, before deciding that he'll just check in at the hotel instead.
While there's an obvious distance between the two, their next conversation reveals that they still care for each other.
"That cold case you cracked sounded very interesting; the Marshall murder," Oscar tells Maggie as they head to the hotel.
When Maggie asks how Oscar knows about it, he says, "Well I'm an old man, but I know how to Google. I follow all your cases."
Oscar then asks how Maggie solved that case when the police didn't have a single lead in it for 18 years. "I went back to the scene of the crime," she says. "Studied the ordinary details everyone dismissed. Like you taught me. You used to say, the key to most mysteries is in the mundane."
When Oscar wonders how come she remembers that, Maggie answers, "I remember everything you taught me."
While it's unclear whether Oscar's visit in National City will be the start of the reconciliation between him and Maggie, executive producer Andrew Kreisberg assured fans that they will love the episode.
"It's a very raw episode," Kreisberg told TVLine of next week's hour. "Floriana and Carlos are so amazing in it, and it's probably one of the episodes of the series that all of us are most proud of. It's funny, it's sad, it's heartwarming, it's got cool visual effects. 'Supergirl' is at its best when speaking about the human condition and how we treat each other, so it's a really special episode — hopefully one that is well-remembered."
Elsewhere in the episode, as revealed in the synopsis for the installment, Kara (Melissa Benoist) joins J'onn (David Harewood) on a personal mission to Mars.
"Supergirl" Season 3, episode 3, titled "Far From the Tree," airs on Monday, Oct. 23 at 8 p.m. EDT on The CW.
© Copyright IBTimes 2023. All rights reserved.