Superhero Movies 2018: All The Marvel And DC Films Coming Soon
Comic book fans should have asked for movie theater gift cards for the holidays. Marvel and DC fans will be heading to the cinema throughout the year to see their favorite comics hit the big screen. These are the superhero movies set to be released in 2018:
"Black Panther" (Feb. 16) After the events of "Captain America: Civil War," T'Challa (Chadwick Boseman) heads home to Wakanda to take over the throne, but not everyone supports him. He'll face opposition and eventually have to trust CIA agent Everett Ross (Martin Freeman) and his all-female secret service, the Dora Milaje, to prevent a world war.
"The New Mutants" (April 13) The X-Men universe is taking a step into the horror genre. Five mutant teenagers have abilities that they can't control, but they aren't being protected and nurtured by Professor X. There aren't likely to even be many references to the X-Men because these teens have ended up in an asylum, and they'll have to work together to get out. Maisie Williams, Anya Taylor-Joy, Blu Hunt, Charlie Heaton and Henry Zaga star.
"Avengers: Infinity War" (May 4) "Captain America: Civil War" ended with Team Cap going into hiding after they became fugitives, but that won't matter once Thanos' (Josh Brolin) hunt for the Infinity Stones gets their attention. The Avengers will reunite with their old friends and some new ones. The Guardians of the Galaxy, Doctor Strange (Benedict Cumberbatch), Black Panther, Winter Soldier (Sebastian Stan), Ant-Man (Paul Rudd), the Wasp (Evangeline Lilly) and even some new faces are expected to join forces.
"Deadpool 2" (June 1) The Merc with a Mouth is back. Wade (Ryan Reynolds), Vanessa (Morena Baccarin), Negasonic Teenage Warhead (Brianna Hildebrand) and more return for this R-rated sequel. Joining the party will be mercenaries Cable (Josh Brolin) and Domino (Zazie Beetz).
"Ant-Man and the Wasp" (July 6) Ant-Man teams up with the Wasp and Hank Pym (Michael Douglas) once again. They're determined to get Janet van Dyne (Michelle Pfeiffer) back from the quantum realm. If they figure out how to safely do that, it could change the Marvel Cinematic Universe forever.
"Teen Titans GO!" (July 27) Cartoon Network's teen heroes are heading to the big screen. Robin (voiced by Scott Menville) and his friends realize that all of the DC superheroes are getting big screen adaptations, so they head to Hollywood to get their own film. However, a certain villain has other plans for them. Will Arnett and Kristen Bell join the cast of the hit TV show for this animated movie.
"Venom" (Oct. 5) This is technically a supervillain movie, but superhero fans will certainly be interested. Tom Hardy is playing the Spider-Man villain in this film, which is not connected to the new "Spider-Man" franchise. Michelle Williams has been cast as Ann Weying (also known as She-Venom), and Riz Ahmed is playing a top secret character.
"X-Men: Dark Phoenix" (Nov. 2) Sophie Turner reprises her role as Jean Grey in this 1990s-set flick. Professor X (James McAvoy) is encouraging his students to be heroes whenever they can. During a mission in space, Jean gets into an accident that will suddenly change her.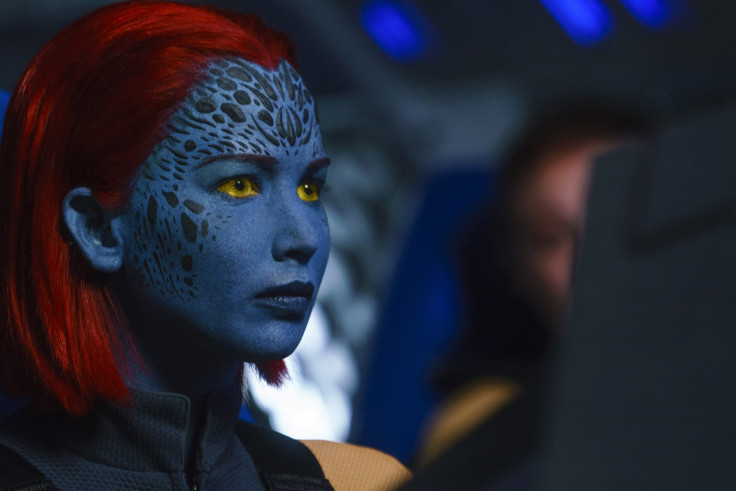 "Aquaman" (Dec. 21) "Justice League" showed off a bit of Atlantis, but the 2018 film will really give viewers a better idea about what the underwater city is like. Jason Momoa reprises his role as Arthur Curry, and Amber Heard returns as Mera.
"Animated Spider-Man" (Dec. 21) Miles Morales is hitting the big screen! "The Lego Movie" directors Phil Lord and Christopher Miller helmed this animated flick, which focuses of Peter Parker's successor.
© Copyright IBTimes 2023. All rights reserved.