'Supernatural' Season 10 Spoilers: New Character Added; Who Is Rowena?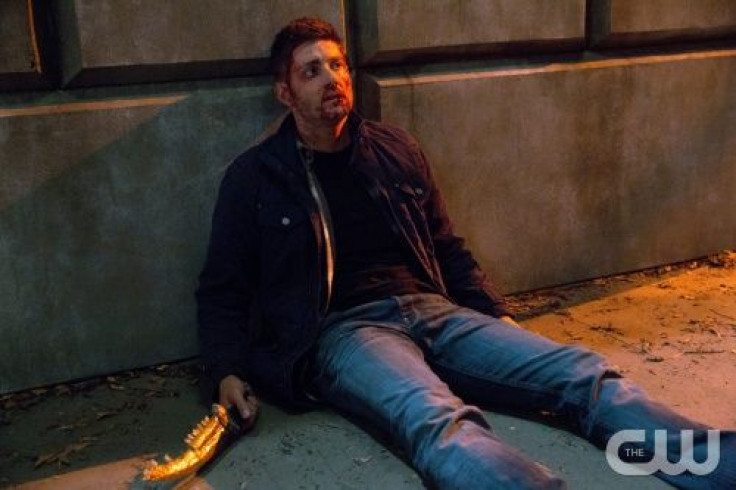 The "Supernatural" Season 10 premiere airs on Oct. 7. According to reports, episode 1 is rumored to be pretty eerie – at least, that's what its title suggests. The premiere episode of the hit CW series has been dubbed "Soul Survivor," and yes, we have chills already thinking about what this could mean.
The last time we saw our favorite pair of brothers, only one of the Winchester boys had made it out alive by the end of the Season 10 finale. After a run-in with Metatron, Dean met a rather bloody fate when the former angel stabbed him in a fight.
The elder Winchester brother ends up dying in Sam's arms, but not before they are able to patch up their rocky relationship and end their petty, brotherly squabble. When Dean's body is brought back home, Crowley appears and starts giving the corpse instructions. Next thing we know, Dean's eyes are wide open – but instead of blazing a gorgeous green color, his eyes have changed to a demonic black hue.
But the drama did more than just tease the premiere title for fans. TV Line revealed that a new character will be introduced when the Eric Kripke-created drama returns.
The new, recurring role will be Rowena, a "tough but elegant woman who will stop at nothing to reclaim her power base," TV Line hinted, adding that the show is looking for an actress who has or can perfect a Scottish accent.
While researching, we learned the Rowena was also the name of the daughter of the Anglo-Saxon chief Hengist and the wife of Vortigern, the king of the Britons, in British legend. She is known as a fictitious figure and a beautiful one at that. She won her people the Kingdom of Kent through her treacherous seduction of Vortigern. Could this be the same Rowena mentioned in the character description?
Sound off in the comments section below with who you think Rowena is and how this new character will affect the plot of the Season 10 premiere.
© Copyright IBTimes 2023. All rights reserved.