Surveillance Video Shows NYC Dad Gunned Down While Crossing Street With Daughter
KEY POINTS
29-year-old dad gunned down while crossing street with his daughter in New York City
Anthony Robinson died at Bronx Care Health System after sustaining gunshot wound to chest
Surveillance video showed black sedan pulling up and shooting Robinson
His 7-year-old daughter Khloe was uninjured during the incident
New York City continues to be a hotbed of shooting incidents and gun violence over the weekend with a reported 10 deaths in 30 shooting incidents, including a dad who was gunned down while crossing the street together with his daughter.
The victim was identified as 29-year-old Anthony Robertson who, according to ABC 7, was walking with his 6-year-old daughter on East 170th Street in the Bronx around 6:00 p.m. Sunday.
The surveillance video showed Robinson and his daughter using a pedestrian lane when a car pulled up alongside them. It was here that the gunman's arm emerged from the passenger side of the car, with the gunman opening fire.
The video showed Robinson falling to the ground after sustaining a direct hit to the chest. His daughter, Khloe, let go of his hand and ran down the street to safety, said the New York Daily News. Police said the gunman managed to fire four rounds but miraculously did not hit Khloe or anyone else.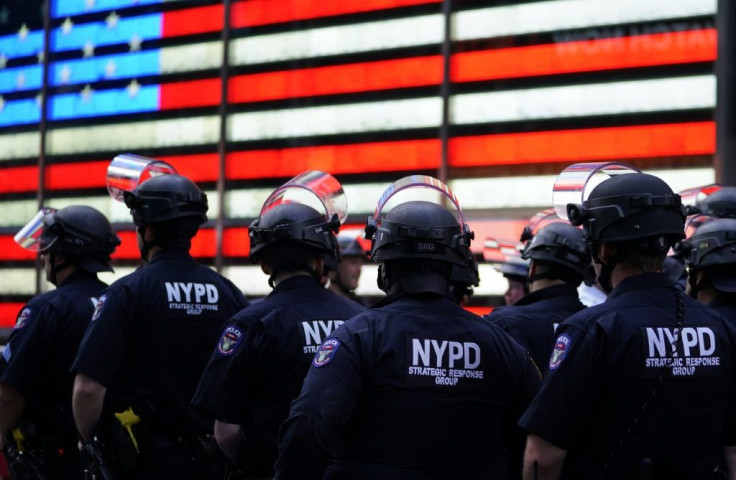 Robinson was pronounced dead at the Bronx Care Health System, while Khloe survived the incident unharmed.
"Mr. Robinson isn't the only victim of that crime. That young girl is the victim of that crime, that community in the northeast part of the 4-4 Precinct is also a victim of that murder," NYPD Assistant Chief Jason Wilcox told the New York Times, through Fox News.
The NYPD is offering $10,000 in reward for information that will lead to the arrest of the suspect, Wilcox added.
Robinson's cousin, 39-year-old Michael Parker described the victim as a "country guy" who loved his family.
"He loved trucks, cutting down trees. Mostly he was down there more than he was in New York City," said Parker, who added that Robinson, who spent much of his childhood in the South, is also a father to a 2-year-old son and a daughter who was born in Florida after Father's Day.
Critics mostly pin New York City's raging unrest to Mayor Bill de Blasio and Speaker Corey Johnson who passed an annual budget last week that saw the NYPD losing about $1 billion as an effort to please activists as they demand police reform.
© Copyright IBTimes 2023. All rights reserved.
FOLLOW MORE IBT NEWS ON THE BELOW CHANNELS