Sustainable Fashion: CODOGIRL Is The Latest Brand To Embrace The Trend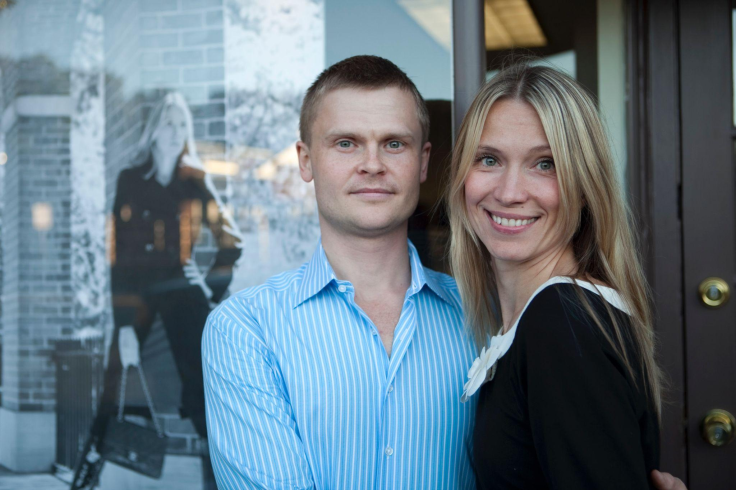 The fashion industry produces 10% of the world's total carbon emissions
CODOGIRL believes that fashion consumers should make sustainable fashion choices to reduce their consumption and dependence on fast fashion polluters
The fashion resale market is projected to become a $77 billion industry in 2025
Now more than ever before, brands are recognizing the importance of sustainability within the fashion industry. Consumers have become more aware of the effects that their purchase choices have on the environment and, as a result, are opting for eco-friendly and ethically produced garments.
The fashion industry alone is reported to produce 10% of the world's total carbon emissions, 20% of the globe's total wastewater, and around 37 million tonnes of waste in the form of discarded garments. According to the United Nations Environment Programme (UNEP), a single pair of jeans has a carbon footprint of 73 lbs – an amount that can be significantly greater for other garments.
As a way to combat the emissions from production and waste, consumers have looked toward purchasing pre-used items. This benefits both the environment and consumer finances. The fashion resale market has proved itself so popular that the sector is estimated to nearly double its size by 2025 – projected to become a $77 billion industry. CODOGIRL is an e-commerce reseller that has shown commitment to sustainable fashion and leadership, to the extent that they have been recognized by the United Nations Climate Change (UNCC).
What Exactly Is Sustainable Fashion?
Sustainable fashion is all about fostering environmental change in fashion products as a move to turn the fashion industry toward greater social justice and ecological integrity. The industry goes further than just textiles and production as it addresses the entire process, from the garment's production until it reaches a landfill.
The sustainable movement has gained popularity due to the emphasis placed on lowering the industry's carbon footprint by reducing waste and greenhouse gas emissions. By reducing the environmental impact that the industry has, we can directly reduce the amount of pollution and curb climate change.
Ultimately, sustainable fashion tries to find the balance between being cost-effective and environmentally friendly while still being on-trend.
Beware Of Greenwashing
Greenwashing, sometimes referred to as "Green Sheen '', is a marketing ploy used to deceive consumers into believing that they are purchasing an environmentally friendly and ethically produced product. The marketing spin employs "Green PR" or "green marketing" to persuade customers that the company, based on its aims, products, and policies, is environmentally conscious.
The Environmental Protection Agency warns consumers about greenwashing, stating that "it is important for consumers to be careful in interpreting vague or generic claims about products, such as being environmentally friendly, eco-safe, or green".
While there may be fashion brands that claim to be eco-friendly, CODOGIRL states: "Sure, there are 'sustainable' clothing brands, some of which claim to use recycled materials or eco-friendly packaging, but the truth is that any output of new clothing requires a major input from our environment's resources."
Image Credit: Yulia and Andrey Omelich, co-founders of CODOGIRL
Greenwashing has managed to become a popular trend due to ineffective regulations which legally bind a company to their claims. Therefore, many companies use this strategy to improve the public's perception of the brand through complex corporate structures finding ways to obscure their customers' view of the bigger picture. Without external monitoring and verification of "green" claims, greenwashing strategies will prove to be a continuous hindrance to the actual fight against climate change.
Resale And Refashion As A Form Of Sustainable Couture
Fashion labels have continued to produce garments to feed the consumer that continuously craves novelty—an appetite strategically created by marketers. However, the torrent of garments that are constantly being produced is tunneling through resources and, in turn, churning out mass amounts of pollution. This has caused environmentally conscious groups to sound an alarm concerning the environmental consequences of fast fashion.
As a result, the fashion industry has been forced to find better ways to reuse existing materials. And perhaps there will come a time in the future when brands will be able to create entirely new collections solely from reused fabrics. However, until such a time, purchasing pre-owned items is the best alternative.
Thrift stores and high-end refashion stores both provide sustainable options for the eco- and fashion-conscious customer. CODOGIRL says that: " Resale and refashion are a brilliant and meaningful alternative to fast fashion. When we resell vintage designer bags and refashion vintage garments, we bring to life what would otherwise have ended up in landfills. We only use the finest pre-existing material to accent our refashioned pieces. What we do is a new definition of Brand New. Our customers are offered an opportunity to save money and look amazing without further harming our environment and using our planet's resources."
CODOGIRL has worked to create a platform that allows customers to purchase pre-loved, designer pieces. Since mass-produced, fast fashion focuses more on being cheap than long-lasting, the online reseller advises: "Instead of buying several fast fashion pieces for your outfit-of-the-day (most of which are bound to end up in a landfill), consider buying a pre-loved, authenticated luxury designer piece. Why? You're buying something made with high quality that will last you years, even decades, if cared for properly. Imagine the impact you can have by keeping, using, and loving a quality designer handbag or garment for years to come. That is why we created the CODObag, so that you can preserve the integrity of your handbag and give it a long, sustainable life. Shopping for sustainable luxury resale is a rare win-win that is kinder to your wallet and the planet; the benefits are real, and they work!"
Final Thoughts
Emma Watson, who is admired for both her style and fight against climate change, has said that "as consumers, we have so much power to change the world by just being careful in what we buy". By supporting sustainable and certified eco-friendly businesses, we can help make a positive impact to change the world.
© Copyright IBTimes 2023. All rights reserved.