Swine Flu 2011 Cases in Mexico Topped by January Alone
January Cases Top 2011 Numbers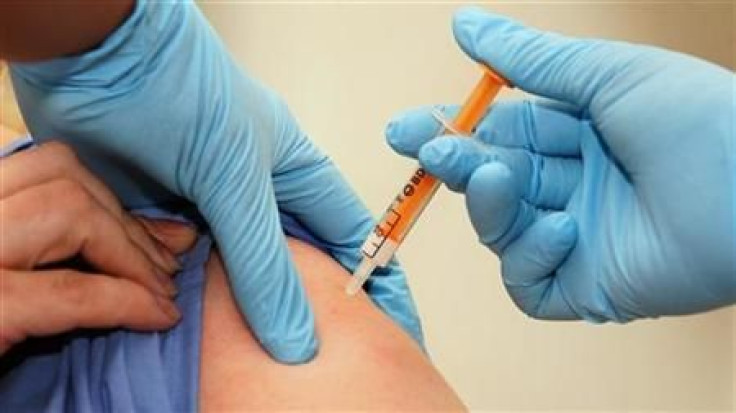 Mexico, where the deadly H1N1 worldwide pandemic began three years ago, has seen a large increase in the number of swine flu cases in 2012. In January alone, Mexico saw more H1N1/swine flu cases than it did in all of 2011, the Associated Press reported.
Despite the alarming jump in the number of Swine flu cases, Mexico Health Secretary Salomon Chertorivski Woldenberg said that the number of cases is well within normal flu season numbers, which can see from 5,000 to 11,000 incidents of all strains. Last year, H1N1 barely circulated in the country or in the world, Chertorivski told the AP.
In January, Mexico had 1,623 reported flu cases, 90 percent of which were H1N1/swine flu. Of the all the flu cases reported, there were 32 deaths in total, 29 from Swine flu. Mexico had approximately 1,000 cases of the flu in total, 250 from swine flu. There is a murmur of panic over swine flu in Mexico, with people lining up to get checked. A handful of private schools have closed and pharmacies are expecting shortages of antiviral drugs.
The Centers for Disease Control and Prevention said it expects the flu to migrate through Mexico and into the United States. The World Health Organization in 2009 declared swine flu the first global flu pandemic in 40 years. Initial reports had mortality rate of swine flu as 1 in 15, which would have made it one of the most deadly flus in history. Those reports have been amended after more cases were detected, and it is now considered a seasonal flu and included in the flu vaccine.
Swine flu symptoms include a high fever, unusual tiredness, headache, runny nose sore throat, shortness of breath, cough, loss of appetite, aching muscles, diarrhea or vomiting. Most swine flu cases are mild, but children, the elderly and pregnant women are at risk of complications. The World Health Organization estimates that flu causes 3 million to 5 million cases of severe illness around the globe every year. It says about 250,000 to 500,000 deaths result, primarily among the elderly and the chronically ill.
© Copyright IBTimes 2023. All rights reserved.