SXSW 2015: Um, Ello? CEO Paul Budnitz, Anti-Facebook Crusader, A No-Show At Event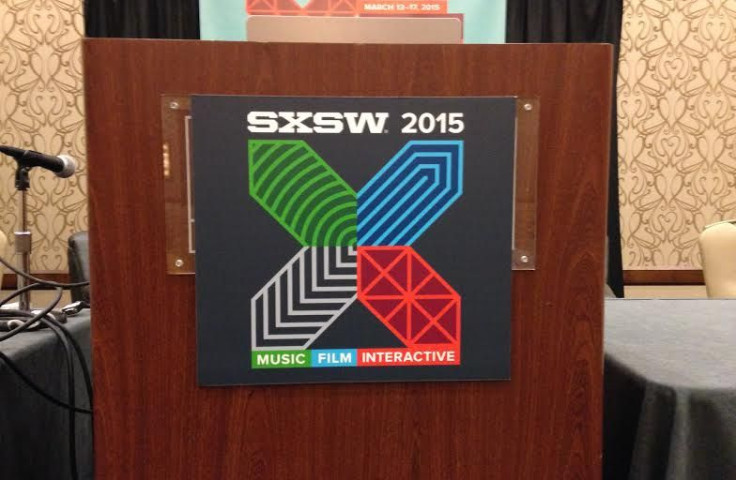 Updated Friday, 4 p.m.
An Ello press representative sent the following statement:
"Paul had cancelled several weeks ago after a family conflict arose and unfortunately, after contacting SXSW many times regarding the cancellation, they failed to take him out of line up."
SXSW tweeted out an apology.
Original Post:
AUSTIN, Texas -- In true rebel style, the chief executive of the ad-free social network Ello did not show up for an event he was set to headline Friday at the South by Southwest Interactive festival.
Paul Budnitz, the irascible entrepreneur who founded the anti-Facebook platform in 2014, was touted as the star attraction of a panel talk called "You Are Not the Product," which was set to begin at 12:30 p.m. CDT. Shortly after that time, however, attendees were told that Budnitz still hadn't arrived and staffers had no idea where he was.
SXSW volunteers then said the event would be canceled and invited attendees to stick around for the next event, which was due to start later in the afternoon. The announcement attracted grumblings from the audience, and attendees began to shuffle out. The event space seated around 200 people and was about half-full.
Some attendees speculated that Budnitz, 47, who is notably averse to overt commercialism, was "trolling" SXSW. An Ello representative did not immediately respond to a request for comment.
Ello, you might remember, gained an unexpected surge in users and media attention in September after a brief mass exodus from Facebook, whose "real name" policy angered many users in the LGBT (lesbian, gay, bisexual and transgender) community. The following month, the site raised $5.5 million and Budnitz said its user base had passed the 1 million mark.
Budnitz was expected to talk about Internet business models that are not dependent on advertisers. He has said that giving away troves of data in exchange for free services needn't be a foregone conclusion. Despite his disappearing act, some attendees Friday said his message is more important now than ever.
"I think it's incredibly important," said Rick Peters, a tech entrepreneur from San Francisco. "I think there's a slow realization that if you don't pay for the product then you are the product -- understandably, because people have to monetize."
Some attendees said they were early adopters of Ello and have not looked back. Others simply expressed a deep resentment toward large data-mining tech firms like Facebook.
"I hate [Mark] Zuckerberg and all his minions," Bruce Sterling, an entrepreneur from Austin, said of the Facebook founder. "I use Ello."
Christopher Zara is a senior writer who covers media and culture. News tips? Email him here. Follow him on Twitter @christopherzara
© Copyright IBTimes 2023. All rights reserved.
FOLLOW MORE IBT NEWS ON THE BELOW CHANNELS