Symptoms To Know If Your Child Has Coronavirus Infection
KEY POINTS
Coronavirus has infected a lot of people around the world
The elderly and those with pre-existing conditions are the ones primarily who suffer from the serious consequences of the virus
Children are not exempted and may show these signs of infection
On March 11, Wednesday, the UK saw its biggest spike in coronavirus infection, with figures reaching over a hundred new cases in 24 hours. As the virus continued its spread, one of the questions on every parent's mind is how to tell if their child has the infection.
UK schools are not being subjected to shut down because Prime Minister Boris Johnson said it might do more harm than good. Schools are being advised to shut down only if one of their students or a member of their staff come down with a COVID-19 infection.
One thing that has been canceled, though, is the official school trips abroad. Other European countries have been taking more precautionary measures, with nations like Slovakia, Ireland, Denmark, and Lithuania announcing the suspension of regular classes.
A Resilient Younger Generation
Keith Neal, a University of Nottingham emeritus professor of the epidemiology of infectious diseases, revealed that children do not appear to develop serious ailments with COVID-19. Neal, however, admitted that they still do not have an idea of what exactly is the role that children play in spreading the virus.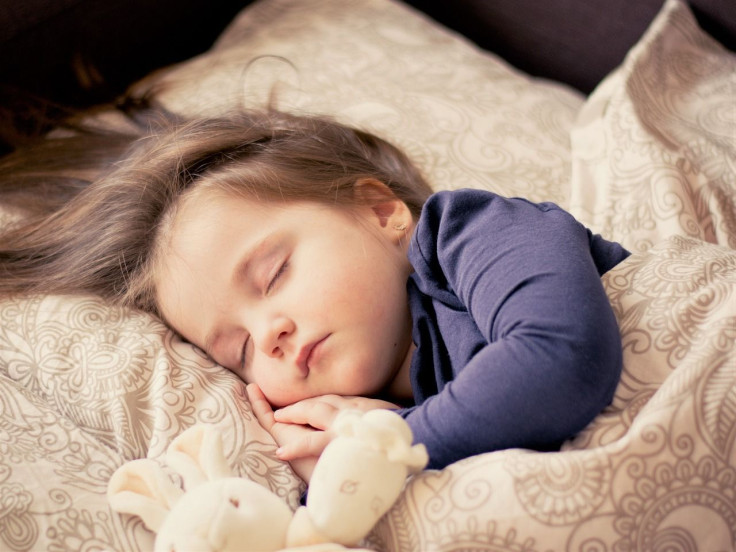 The global pandemic has led the government to state that anyone, including children, having a high temperature or experiencing continuous cough, should stay at home. If you or the children will be staying at home for self-isolation, there is no longer any need for you to tell healthcare professionals manning NHS 111. The official advice of the government is to avoid going to a doctor's clinic, hospital, or pharmacy if you or your child manifest some symptoms. This is to prevent further spread of the infection in the community, in case you have acquired COVID-19. The government said it would no longer test people who exhibit mild symptoms and who are on self-isolation.
COVID-19 Symptoms in Children
You may be able to see if children are infected with COVID-19 though the manifestation of some mild symptoms. These mild warning signs include having a fever of 38 degrees or more and a dry cough.
The Centers for Disease Control and Prevention or CDC also underscored another known COVID-19 symptom, which is shortness of breathing. Another symptom, according to the World Health Organization, is aches and pains. Less common symptoms, which may also manifest in children, including having diarrhea, nasal congestion, or sore throat.
A Sad Reality
The UK Prime Minister, in a public address, admitted that as the virus outbreak continues, families may lose loved ones before their time. With such upsetting prediction, critics are beginning to question why the response of the UK government to the virus is not that vigorous.
America has shut down Disneyland, Italy has closed stores, shops, and churches, while the UK repeatedly kept on saying wash hands with soap and water. Self-isolation, though, has become more evident as lesser people are being seen on the streets and supermarkets displaying empty shelves.
For individuals who are on a seven-day quarantine period, they are advised to call NHS 111 only if their condition gets worse, and you cannot cope with the symptoms anymore. They are also advised to call the online coronavirus service if their symptoms do not get better after seven days. Those who are on self-quarantine are also advised to sleep alone whenever possible and to avoid any contact with other people. Drinking plenty of water is also advised.
© Copyright IBTimes 2023. All rights reserved.
FOLLOW MORE IBT NEWS ON THE BELOW CHANNELS