Is Runny Nose A Subtle Sign To Look Out For Amid Coronavirus Outbreak?
KEY POINTS
Coronavirus is claiming more lives by the minute with the death toll rising every day
Some people fail to recognize the subtle symptoms of the virus
One of the lesser-known symptoms is having a runny nose
The elderly may need to go on quarantine for up to 16 weeks because of the coronavirus outbreak. This is one of the precautionary measures considered by the government to ensure they do not pass it on to their loved ones, friends, and acquaintances.
Common coronavirus infection symptoms are coughing, having a high fever, and shortness of breathing. There are, however, several subtle symptoms you need to be on the lookout for. What are some of these?
The Current Status
To date, the Department of Health has confirmed there are now 1,391 confirmed cases of coronavirus infection in the UK, of which 35 victims have already died. As the numbers in both confirmed cases and deaths keep climbing, the one nagging question on everyone's mind is whether there is an end in sight to the coronavirus pandemic.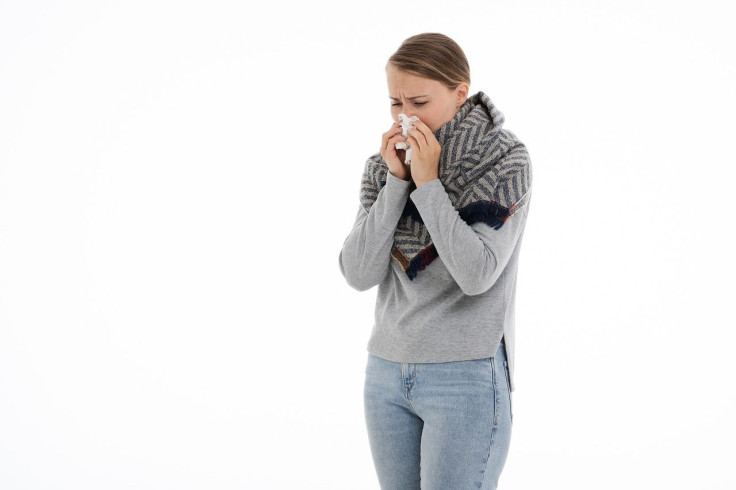 The University Hospitals Bristol NHS Foundation Trust, in a statement, confirmed that a man confined at the Bristol Royal Infirmary who have tested positive for the virus has died. Hospital officials said that the patient, who is in his late fifties, had underlying health conditions.
On the morning of March 15, Sunday, Matt Hancock said that people aged 70 years and above would soon be asked to go on self-isolation for up to four months. This is another precautionary measure considered by the government to protect the vulnerable and weak from succumbing to severe complications caused by the coronavirus.
It is still not known whether such a measure has already a 100% go-ahead signal and if it does, when will it start. Until then, it is important to identify whether an individual should go on self-isolation so as not to pass the infection on the vulnerable and elderly population.
Subtle Symptoms
While high fever, shortness of breathing, and coughing are common coronavirus symptoms, there are other subtle signs you need to watch out for. According to Harvard Medical School, a runny nose is one of the subtle symptoms of COVID-19. Other subtle symptoms of the virus infection are body aches, sore throat, and nasal congestion.
The National Health Service has recommended that those who experience symptoms like having a high temperature and coughing repeatedly should not leave their home for at least seven days. The health body also advised against going to the pharmacy or hospital if you are already showing these symptoms to delay the spread of the virus. Instead, you need to go on self-isolation at home and only contact NHS 111 for advice if your condition gets worse, and you cannot cope with your symptoms at home. You may also need to call NHS 111 if your symptoms do not go away after seven days.
Presently, government officials are mulling out the option of closing restaurants, bars, and other non-essential stores and shops, like what Spain and Italy have done. Across the world, borders are already being shut down with the US travel ban to include the UK starting 4AM on Tuesday, March 17. Germany has also informed neighboring countries that it is closing its borders with Switzerland, France, and Austria.
Protecting Yourself
The WHO has already declared coronavirus as a global pandemic, and hence, there is a need for you to protect yourself. According to the NHS, you need to wash your hands with water and soap regularly for at least 20 seconds.
If you are already coughing, do it with a tissue instead of covering only with bare hands. If there is no tissue, you can cough into your sleeve. The NHS also implored everyone to work together and come as one to face the deadly virus.
© Copyright IBTimes 2023. All rights reserved.
FOLLOW MORE IBT NEWS ON THE BELOW CHANNELS