Tallulah Willis Gets Candid On Coping With Dad Bruce Willis' Dementia, Shares Update On His Condition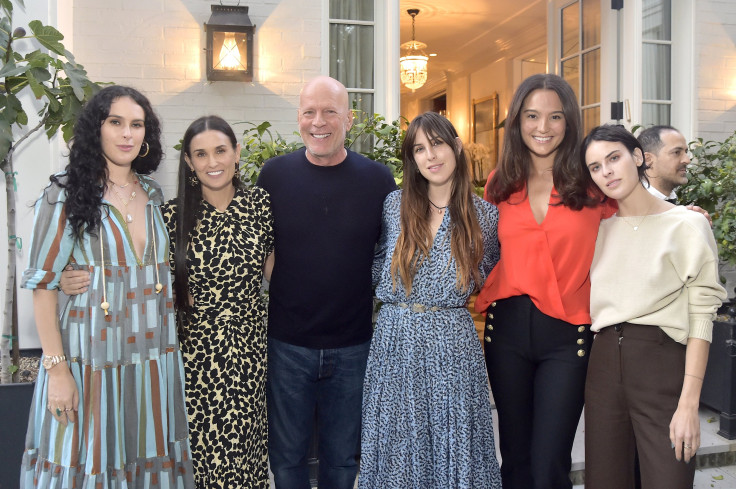 KEY POINTS
Tallulah Willis detailed her struggle to accept her dad Bruce Willis' dementia in an emotional essay
She said she mistakenly "took it personally" when her father's unresponsiveness "broadened"
Tallulah said she cherishes every moment she has left with Bruce
Tallulah Willis has opened up about her father Bruce Willis' health struggles and how she's coping with his dementia diagnosis.
In an emotional essay for Vogue, the "Die Hard" star and Demi Moore's 29-year-old daughter revealed that she'd "known that something was wrong for a long time" with her father before he was diagnosed with frontotemporal dementia, "a progressive neurological disorder that chips away at his cognition and behavior day by day," earlier this year.
"It started out with a kind of vague unresponsiveness, which the family chalked up to Hollywood hearing loss," Tallulah wrote, before sharing that her family members used to tell the 68-year-old actor to "speak up" because his hearing had been affected after acting in his "Die Hard" film series.
When her father's unresponsiveness "broadened," Tallulah said she mistakenly "took it personally."
Tallulah admitted that she thought her dad had "lost interest in me" after welcoming two children with her stepmother, Emma Heming Willis — Mabel, 11, and Evelyn, 9.
"Though this couldn't have been further from the truth, my adolescent brain tortured itself with some faulty math: I'm not beautiful enough for my mother, I'm not interesting enough for my father," she continued.
Tallulah wrote that she avoided the signs of her father's declining health and was in "denial" in a way that she was "not proud of."
She explained that while her "dad was quietly struggling," she was going through her own personal issues, which included suffering from anorexia nervosa and body dysmorphia, an ADHD diagnosis, and a borderline personality disorder diagnosis.
"All kinds of cognitive testing was (sic) being conducted, but we didn't have an acronym yet," she said of Bruce's condition. "I had managed to give my central dad-feeling canal an epidural; the good feelings weren't really there, the bad feelings weren't really there."
But in the summer of 2021, it "painfully" hit her that her father's health was declining, and she came to the "devastating" realization that her father would never give a speech about her "in adulthood at [her] wedding."
In June last year, with the encouragement of her family, Tallulah entered Texas' Driftwood Recovery, where she underwent therapies. When she left the facility four months later, she was feeling much better and began focusing on her relationship with her father.
"Recovery is probably lifelong, but I now have the tools to be present in all facets of my life, and especially in my relationship with my dad," she continued. "I can bring him an energy that's bright and sunny, no matter where I've been. In the past, I was so afraid of being destroyed by sadness, but finally, I feel that I can show up and be relied upon. I can savor that time, hold my dad's hand, and feel that it's wonderful. I know that trials are looming, that this is the beginning of grief, but that whole thing about loving yourself before you can love somebody else—it's real."
Tallulah said she now cherishes every moment she has with Bruce, taking "tons" of photos whenever she visits her dad's home and saving every voicemail from him on a hard drive to "build a record for the day when he isn't there to remind me of him and of us."
Giving an update about her dad's condition, she wrote that the actor "still knows who I am and lights up when I enter the room."
Tallulah added that she keeps flipping between the present and past when she talks about her father "because I have hopes for my father that I'm so reluctant to let go of."
She went on to share that she is doing everything she can to make Bruce feel more comfortable.
"There's this little creature changing by the hour, and there's this thing happening with my dad that can shift so quickly and unpredictably. It feels like a unique and special time in my family, and I'm just so glad to be here for it," she concluded.
Bruce's family announced in spring 2022 that he would be retiring from acting after he was diagnosed with aphasia, a condition that affects a person's ability to express and understand written and spoken language.
In February, his family gave an update stating that Bruce's condition had progressed and that they had a "more specific diagnosis," which was frontotemporal dementia.
"Unfortunately, challenges with communication are just one symptom of the disease Bruce faces. While this is painful, it is a relief to finally have a clear diagnosis," his family added.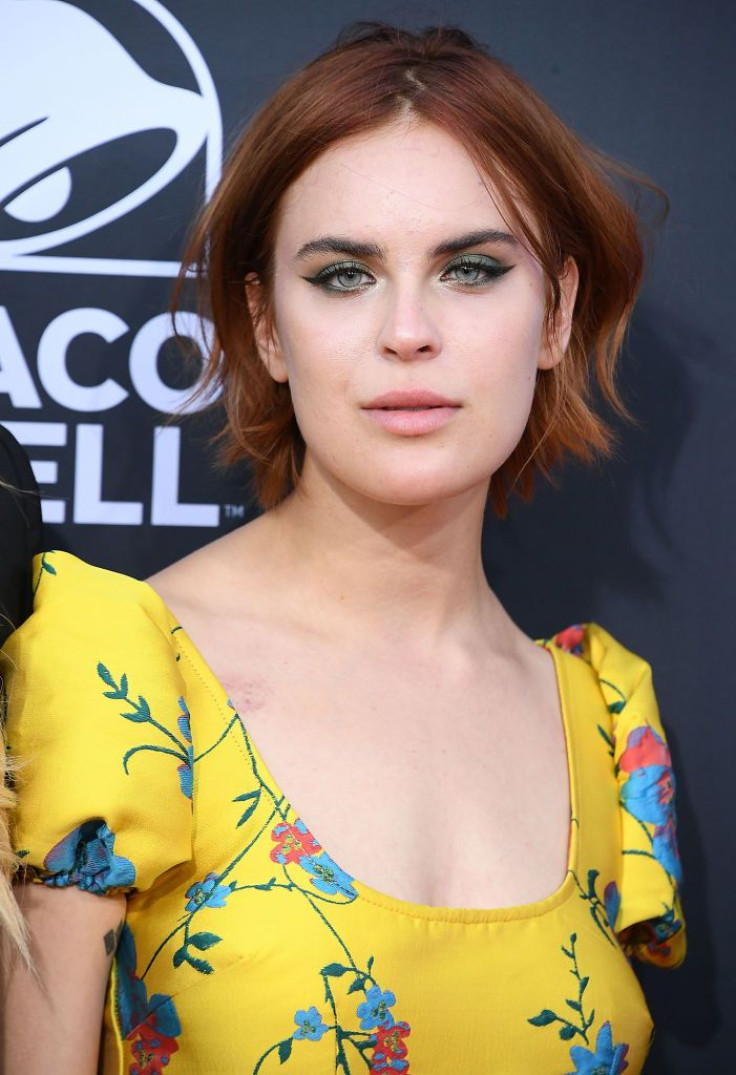 © Copyright IBTimes 2023. All rights reserved.