Taylor Swift Did Something In 2015 That No Female Musician Has Ever Done Before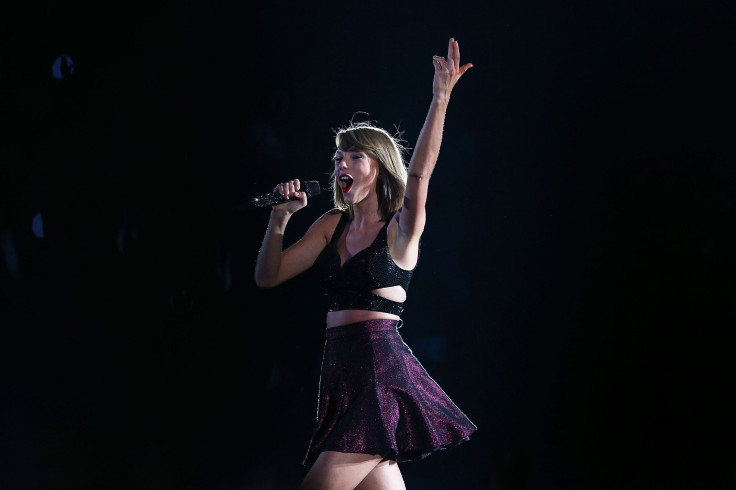 One side of the music industry might be grappling with deflation, a lack of transparency and various accounting nightmares, but the concert business continues to roll. Fans once again turned up in record-shattering numbers and shelled out record-breaking amounts of money for concert tickets, driving an overall 4 percent increase in worldwide revenue, according to end of year statistics released Friday by industry authority Pollstar.
The top 100 North American tours grossed $3.12 billion, a 14 percent increase in 2014's total. The average ticket price at those shows leapt 4 percent, to $74.25; the number of tickets sold to those top tours also zipped up ten percent, to more than 42 million. Business was similarly strong abroad. The top 100 international tours pulled in some $4.71 billion, 11 percent more than their 2014 total but well behind the $5 billion peak it hit in 2013. That strong growth was not enough to inflate the average ticket price, which fell 4 percent, to $78.77.
In both cases, a lot of that growth can be chalked up to Taylor Swift's 1989 World Tour. The tour, which reportedly pulled in some $4 million per stop, grossed $199.4 million in North America alone, a record-setting amount that smashed the previous all-time high of $162 million set by the Rolling Stones in 2005. Overall, Swift's 1989 World Tour generated more than $250 million in primary ticket sales.
Swift managed to do this without being the top-selling touring artist of 2015. That distinction went to One Direction, the British boy band that recently announced its breakup. Harry, Liam, Louis and Niall packed 2.36 million teens, tweens and their parents into stadiums around the world; Ms. Swift was a close second, with 2.27 million tickets sold; Ed Sheeran's tour, which sold 1.58 million tickets, came in third.
The 1989 Tour was the cherry on top of a banner year for Swift, which also included Grammy nominations, a number of awards, an exclusive deal with Apple Music and the distinction of becoming the first artist to have one of her concerts turned into an exclusive Apple Music concert film. Demand for that concert film was so high that it led to hours of crashes, bugs and malfunctions on the streaming music service.
Woman Among Boys
Swift's record-setting year also gives her three notches in the list of the 25 highest-grossing North American tours, the most ever for a woman but third all time. The Rolling Stones boast five entries and U2 has four.
Swift was one of just a small handful of women to crack Pollstar's list of the year's 100 highest-selling tours. Just 10 other tours were headlined by women. While a few, including the Vans Warped Tour, included female-fronted acts, none of them were at the top of the tour's marquees. The other female acts included Madonna, Nicki Minaj, Katy Perry and Shania Twain.
© Copyright IBTimes 2023. All rights reserved.