Taylor Swift, Justin Bieber Blow the Roof Off in Surprise Duet [VIDEO&PHOTOS]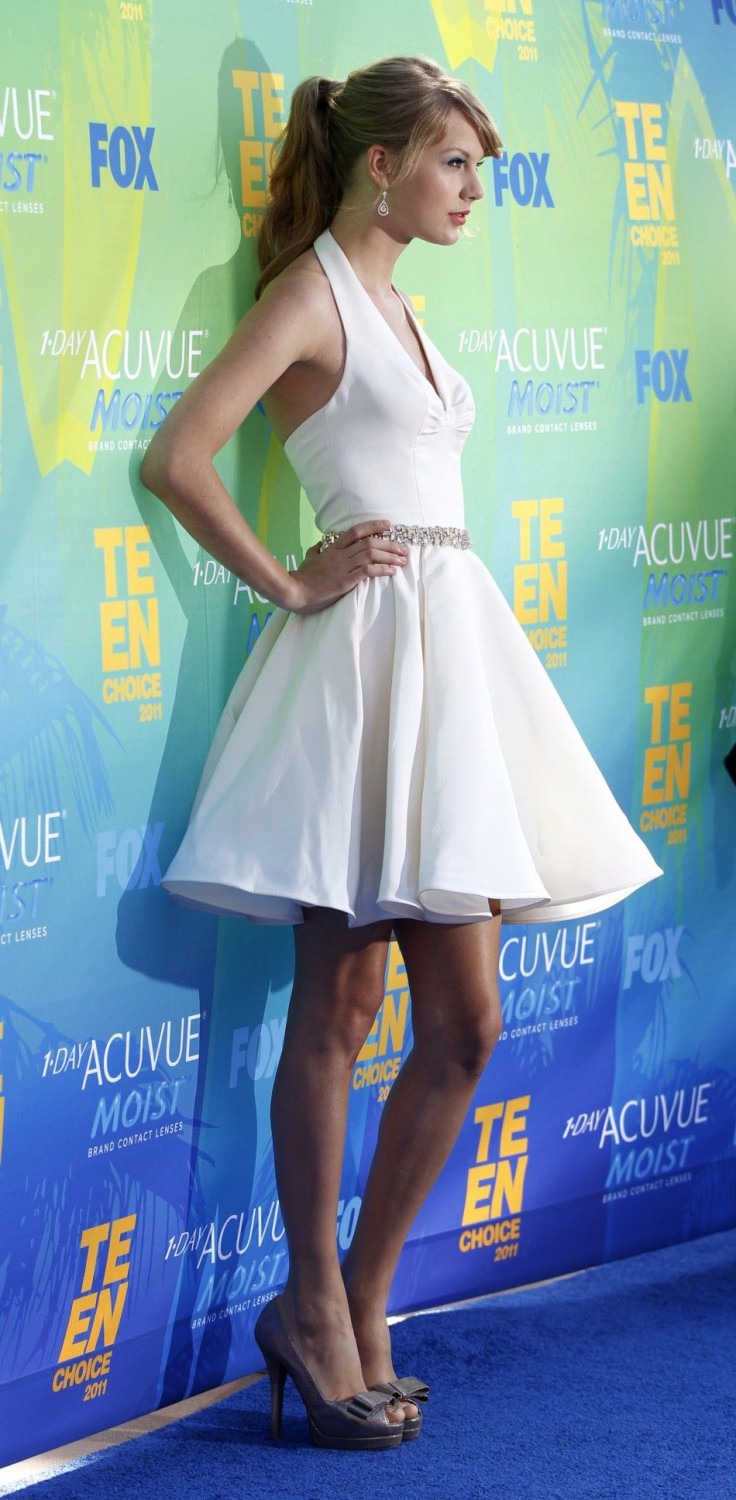 Justin Bieber took to Twitter in July to tell friend Taylor Swift that he would stop in soon to greet her.
Heard you sang BABY at your concert in TO. thank u for the love ... might have to come by and stop in on a show, he tweeted. The time came during a Los Angeles concert on Aug. 23. The two are good friends, especially now that Justin Bieber is dating Taylor's BFF, Selena Gomez. The thought of a duet was not far-fetched.
Had to keep it a secret all day. But [Bieber] just came out and sang BABY with [Swift] at STAPLES. EPIC ROAR! #greatmoment, Scooter Braun, Bieber's manager tweeted.
It was definitely a good surprise for fans. Thousands of screaming girls lifted the roof of the LA venue. You think you've heard LOUD screaming in your life.. Then @justinbieber comes out and does a surprise song during your show. Woah. Unreal, Taylor Swift tweeted after the show.
I love that Justin was at Taylor Swift's concert :), one fan tweeted. Justin and Taylor singing baby soooo cuteee :3, another fan added.
The show was a success according to fans and Bieber himself. @taylorswift13 we should do that more often. :) great show! #muchlove, he wrote on Twitter.
Perhaps we can expect another performance some time soon? Fans definitely like the idea of an official Swift and Bieber duet!
Taylor Swift and Justin Bieber sang Baby together in LA, I would kill to be there. If they make a song together my life will be complete.♥, many comments of the sort continue to dominate Twitter.
Taylor & Justin should do a real duet. Their voice's go good together.
Justin and Taylor should totally do a duet. That would be amazing.
Check out the video below of the surprise performance below!
© Copyright IBTimes 2023. All rights reserved.