Layoffs 2023: Wells Fargo CFO Expects More Job Cuts After Multiple Smaller Reductions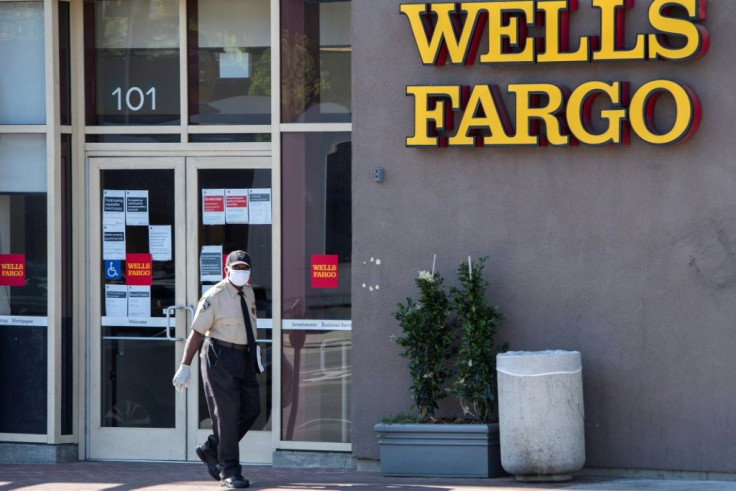 KEY POINTS
Wells Fargo's Santomassimo said headcount will be affected further by an efficiency drive
Smaller layoff rounds have been implemented across different states in recent months
Wells Fargo also recently said it was shutting down 18 branches nationwide
Wells Fargo chief financial officer Mike Santomassimo is expecting more workforce cuts after the company laid off nearly 40,000 employees in a span of two years.
The banking sector has faced multiple headwinds in recent years, particularly in office loans, due to remote work setups in various companies.
Santomassimo reportedly shared Tuesday that he thought the company could do more to improve business efficiency. "I do think that there's more to do, and you'll see that through the headcount number," he said, as per Reuters.
The banking giant has let go of nearly 40,000 workers over the last two years, the outlet estimated.
It is unclear which departments and locations will be affected by upcoming layoffs if Santomassimo's remarks are to go by. Wells Fargo did not immediately respond to International Business Times' request for a comment.
Santomassimo's comments came after the company announced multiple rounds of small layoffs in recent months, including one in April when the company cut 39 jobs, as per a Worker Adjustment and Retraining Notification (WARN) notice. The said layoffs affected California employees. Another eight jobs were eliminated in California in July.
Also in July, 103 jobs were lost from one of Wells Fargo's Orlando offices, and one employee was laid off in Des Moines, Iowa.
Late last month, Wells Fargo also notified the State of Oregon that it was laying off 316 employees in two locations in Washington County starting Oct. 20. At the time, a spokesperson said the company regularly reviews and adjusts staffing levels to ensure that business is still aligned with the company's needs. "We work very hard to identify opportunities for employees in other parts of the company so we can retain as many employees as possible. Where it's not possible, we provide assistance, such as severance and career counseling," the spokesperson said.
Aside from layoffs, the company has also been shutting down some of its branches in the past months. In July, the financial services giant informed the U.S. Office of the Comptroller of the Currency that it was shutting down 18 branches nationwide. As of June 30, the company's branch count stood at 4,445, down from 4,525 at the end of March.
Wells Fargo layoffs and office closures come at a time when the banking sector experiences difficulties related to corporate real estate loans.
The Federal Reserve Bank of St. Louis, Missouri, warned that problems regarding commercial real estate (CRE) loans have been causing concern in the banking space. In particular, CRE loan providers are concerned with increasing office vacancy rates around the country. The pandemic paved the way for remote work settings that many companies adopted or either integrated into their work setups.
The U.S. Government Accountability Office (GAO) previously said banks that offered CRE loans are seeing increases in payment delinquencies, citing reports about such instances.
© Copyright IBTimes 2023. All rights reserved.