Technology Focus: Einhorn Forces Apple To Deal With Cash Hoard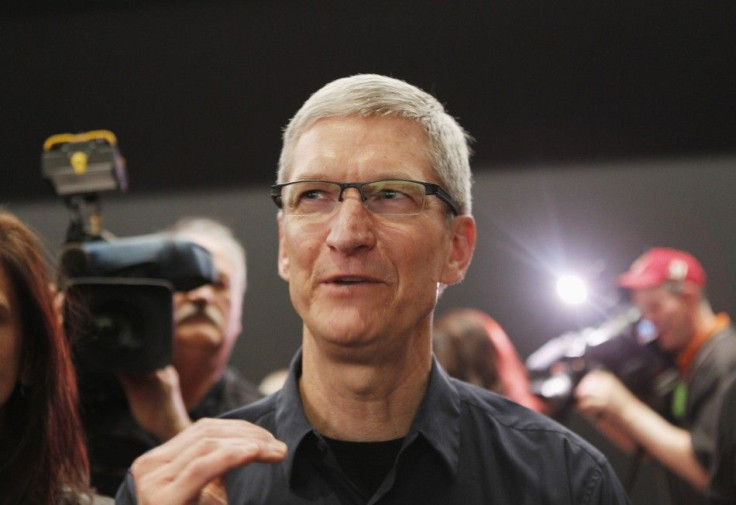 Now that Apple Inc. (NASDAQ:AAPL), the most valuable technology company, faces a lawsuit and proxy fight by David Einhorn, the hedge fund manager known for value investing, the company is a technology player in a very unusual position: It's doing very well.
Last year, hedge funds such as Daniel Loeb's Third Point Capital and Jeffrey Smith's Starboard Value mounted challenges against foundering companies.
Loeb went after Yahoo Inc. (NASDAQ:YHOO), the No. 3 search engine. He got himself and three colleagues elected as directors, forced out a CEO and then proceeded to have the new CEO, Marissa Mayer, take steps to sell offshore assets in China and Japan that brought new cash to the Sunnyvale, Calif., company.
For the past year, the return on Yahoo shares is nearly 29 percent. They closed Friday at $20.50, up 18 cents.
Smith's challenge to take over New York-based AOL (NYSE:AOL), the No. 7 website, failed but had the effect of forcing CEO Timothy Smith to move the company more aggressively to recover momentum. Over the past year, AOL shares have more than doubled, to $33.72.
By contrast, after setting an all-time high of $705.07 last September, the same day as the iPhone 5 shipped, the return on Apple shares has been a measly 1 percent, including the dividend reinstated after investors fretted about the Cupertino, Calif., company's pile of cash and investments, which reached a staggering $137.1 billion by Dec. 31. CEO Tim Cook and his team forgot that would attract attention, especially after its shares fell back to earth.
Einhorn, who manages Greenlight Capital in New York, had previously sounded prescient warnings that Lehman Brothers would collapse in 2007 and said shares of Green Mountain Coffee Roasters Inc. (NASDAQ:GMCR) were overpriced last year.
Einhorn said he'd approached Apple CFO Peter Oppenheimer about the cash. He last spoke with Apple officials on Wednesday. On Thursday, Einhorn sued the company and launched a campaign against a resolution at the Feb. 27 annual meeing that he claimed would prohibit the company from passing cash back to shareholders.
Just by opening his mouth and filing his lawsuit, Einhorn sent Apple shares up nearly 4 percent in two days. They closed Friday at $474.98, up $6.76. That's still 33 percent below the record high.
Late Thursday, Apple responded. "We welcome Greenlight's views," it said, adding that management "has been in active discussions about returning cash to shareholders."
Apple rejected Einhorn's claims that the proposed shareholder resolution would bar it from issuing preferred stock or other instruments to tap its cash pile. It's still up for a vote.
So now, Einhorn has asked all Apple shareholders to join him to vote against management. Greenlight owns 1.3 million shares, valued around $618 million.
More than 25 percent of Apple shares is owned by 10 major investors, mainly mutual fund complexes Fidelity Management, Vanguard Group, State Street Global Advisers (NYSE:STT) as well as TIAA-CREF, the asset manager for the nation's teachers and college professors.
Faced with a measly return on their shares and dealing with Einhorn's claim that each share carries $145 in cash, big investors may be won over to support him at the annual meeting.
Other technology companies that accumulated so much cash have paid special dividends.
The best example is Microsoft Corp. (NASDAQ:MSFT), the No. 1 software company, which paid one in 2004, when it had $56 billion. Shareholders received an immediate $3 per share and the Redmond, Wash., company bought back $30 billion worth of shares as part of a four-year, $75 billion campaign.
Buoyed by success from the iPad and iPhone product lines, as well as other items and services, Apple has reported record gains in revenue and income for the past three years.
While it reinstated its dividend in July 2012, Apple's cash and investments had mushroomed from $98.1 billion on Dec. 31, 2011, to $117.2 billion on June 30 and finally to $137.1 billion by Dec. 31, 2012.
The company usually has a quiet annual meeting, where management, under Chairman Arthur Levinson, the former CEO of Genentech Inc., gets its resolutions passed, including defeating ones from religious organizations seeking a human rights committee to improve labor conditions in the Chinese plants of its contract manufacturers. Two are on this year's ballot.
Apple could stand its ground. Or, since the directors, including Cook, Levinson and former U.S. Vice President Al Gore, are expected to be present, it could make a major announcement at the meeting about dealing with the cash, which likely will reward Einhorn and all shareholders.
© Copyright IBTimes 2023. All rights reserved.