Teen Choice Awards Opens Up 2016 Choice Dancer Nominations; How To Vote Online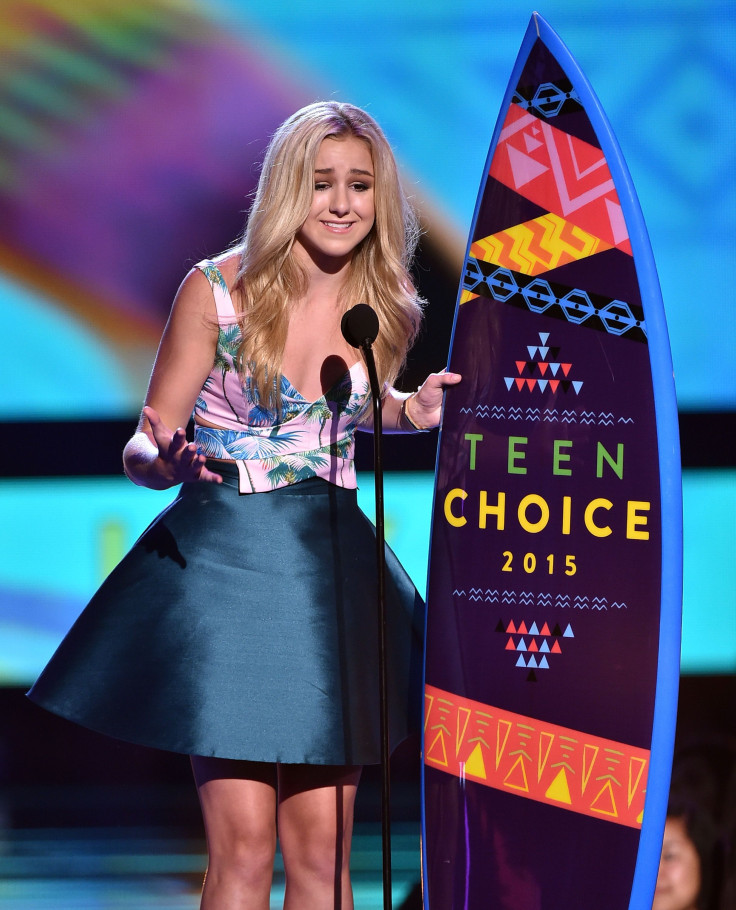 It's time to pick your favorite dancer of the year. Fox's 2016 Teen Choice Awards has opened the floor to nominee suggestions for its upcoming awards show, including the Choice Dancer category, which was introduced to the event last year.
Whether you're looking for a "Dancing With the Stars" pro to walk away with the win, a judge from "So You Think You Can Dance: The Next Generation" or a star from Lifetime's hit reality series "Dance Moms," the Teen Choice Awards wants your nominations. Luckily for those looking to participate, it's super easy to make your voice heard. Using Twitter, name your desired nominee in a tweet using the hashtag #ChoiceDancer. The nominations close Sunday at 12 p.m. PST, so tweet your requests soon!
Last year, former "Dance Moms" star Chloe Lukasiak was the first to walk away with the honor. She beat out co-star Maddie Ziegler, "DWTS" pros Allison Holker, Derek Hough, Les Twins and Stephen "tWitch" Boss.
"To anyone who has ever been told that they can't do it, they shouldn't do it, or they aren't good enough — ignore it," she said during her televised acceptance speech. "Do it anyway and prove them wrong."
Lukasiak has been doing big things since her win. The 14-year-old stars in Lifetime's "Center Stage: On Pointe" TV movie, which debuts next month. She also recently landed a role in the film "Cowgirl's Story" with actress Bailee Madison. Based on Lukasiak's tweets, she may be a shoe-in for a nomination again this year.
If you're interested in voting for more than just Choice Dancer, there are dozens of other categories to pick from. You can nominate your favorite movie and TV stars, programs (which are divided by sci-fi, drama, comedy and reality), musical artists, Web stars, fashion icons, sports teams, comedian and more.
Tune in to the 2016 Teen Choice Awards Sunday, July 31, at 8 p.m. EDT on Fox.
© Copyright IBTimes 2023. All rights reserved.