Teen Couple Kills Girl's Dad, Films Vlog Admitting To The Crime [Video]
KEY POINTS
A 16-year-old girl and her boyfriend, 18, joked about a murder in a video after they allegedly killed her father in Las Vegas
Police said the teens recorded the video while they were on the run
Evidence showing the two buying bleach, lighter fluid and gloves prior to her father's death was presented in court
A 16-year-old girl and her boyfriend who are accused of killing the girl's father in his Las Vegas, Nevada, home in April filmed themselves joking about "murdering somebody" days after the incident, evidence against the two showed.
Sierra Halseth, 16, and Aaron Guerrero, 18, allegedly fatally stabbed the former's 45-year-old father, Daniel Halseth, and set fire to his house before fleeing to Utah. Daniel died from sharp force injuries, and his body was found badly burned inside his home on April 9 after his mother asked police to do a welfare check on him, Las Vegas Review-Journal previously reported.
In May, police said investigators found a video of Halseth and Guerrero joking about a murder on the girl's phone, according to the Review-Journal.
"Welcome back to our YouTube channel... Day 3 after murdering somebody," Guerrero said in the recently released video.
"Whoa! Don't put that on camera," Halseth replied while giggling. Guerrero added, "It was worth it."
The video continued with the couple talking about sex. Police said the teens recorded the video while they were on the run after allegedly stabbing Halseth's father and attempting to set fire to and dismember his body, KLAS reported.
Prior to the incident, parents of both teens told them they could no longer see each other after they learned in December that the pair wanted to run away to Los Angeles, according to court documents.
Prosecutors presented evidence in court that showed Halseth purchased bleach at a supermarket and Guerrero bought a saw, lighter fluid, gloves and more at a Home Depot in the days leading up to Daniel's death. Photos of the crime scene were presented as well showing knives, lighter fluid and burnt material inside the father's home.
The teens used Daniel's bank cards to make purchases and withdrawals, police said. They also put a blood-soaked rug inside the trunk of Daniel's vehicle, which they used as a getaway car.
Halseth and Guerrero were arrested in Salt Lake City days after fleeing Las Vegas. They were extradited to Nevada and booked into the Clark County Detention Center, according to jail records.
Halseth and Guerrero were indicted on charges of murder, conspiracy, arson, robbery and fraudulent use of a credit card.
Prosecutors were mulling over whether to seek capital punishment for Guerrero, according to the KLAS report. His attorney, Gabriel Grasso, said he is preparing mitigation evidence should they decide to pursue the death penalty for his client.
In accordance with Nevada state law, Halseth was charged as an adult despite her age as anyone 16 and older accused of murder is automatically charged as an adult. She cannot, however, face the death penalty due to her age.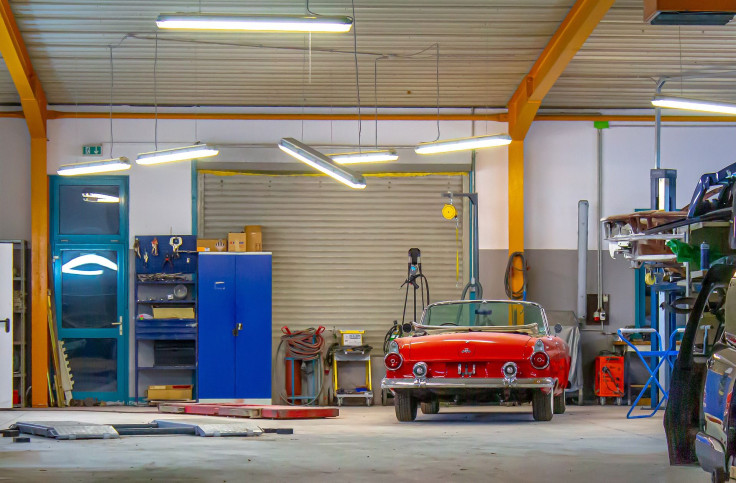 © Copyright IBTimes 2023. All rights reserved.