'Teen Mom 2' Star Leah Messer Keeping Away From Co-Stars Amid Rehab, Divorce From Jeremy Calvert: Report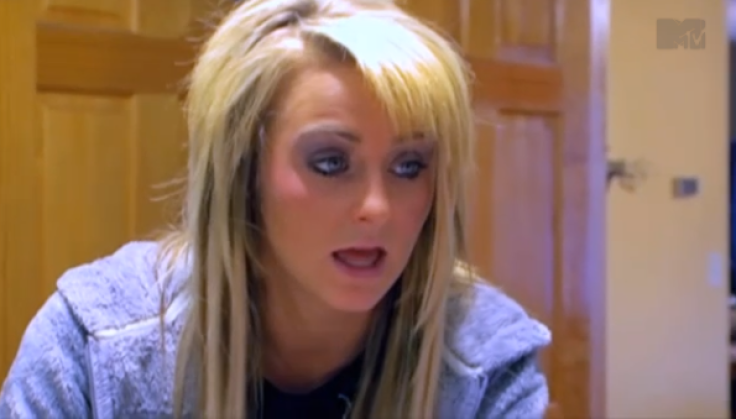 "Teen Mom 2" star Leah Messer is going through a rough time and is trying to maintain distance from her co-stars, a source told Radar Online. The 23-year-old mother of three reportedly checked into rehab to get help with her pill addiction.
"Leah doesn't talk to any of the other Teen Moms," an insider told Radar Online, adding that she is talking to people other than her co-stars for support. "Her co-stars aren't her main support system and never have been."
Another source reportedly said: "Jenelle [Evans] hasn't talked to Leah or Jeremy [Calvert] about the divorce or Leah going to rehab.
"Jenelle has no idea why Leah hasn't talked to her about the situation. But Leah won't talk to any of her costars about it either."
Messer, who has been rumored to be struggling with substance abuse, left her home in West Virginia for an undisclosed treatment facility on May 3.
Rumors about Messer's divorce from Jeremy Calvert began making the rounds last November. However, the two have not directly spoken out about a decision to separate. Earlier this month, reports surfaced that Calvert cheated on Messer with tattoo model Melissa Marie. The news followed Calvert's series of tweets accusing Messer of cheating on him.
Messer and Calvert reportedly got married in April 2012 and shortly afterward got pregnant with their daughter Adalynn. Messer has twin daughters from a previous marriage.
© Copyright IBTimes 2023. All rights reserved.