'Teen Mom 2' Star Leah Messer Tweets Photos Of Twin Daughters As Custody Battle Rumors Rage On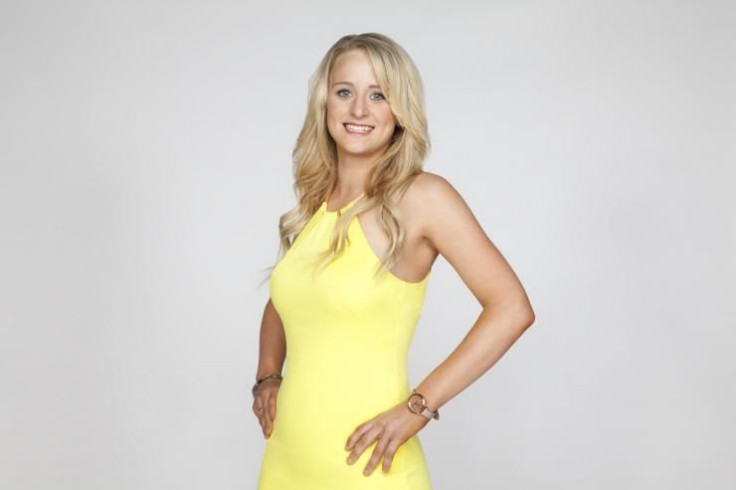 "Teen Mom 2" star Leah Messer has yet to respond to reports she lost primary custody of her twin daughters, Ali and Aleeah, to ex-husband Corey Simms. However, that didn't stop that MTV star from sharing new photos of her 5-year-old daughters online.
Instead of responding to ongoing rumors regarding her recent custody battle with Corey, Leah shared photos of her girls sleeping on Saturday, telling her fans she feels "blessed." Her decision to post the images came several days after it was reported that Corey had been granted primary custody of the twins, effective immediately, and that Leah, 23, was going to be able to see her daughters on the weekends.
Leah followed up her post on Monday by telling fans she was prepared for the week ahead. "We are up and at it today, lots to do!" the mom of three wrote. "Let's start this week off the right way. Good Morning everyone!!"
Leah's tweets are the first comments she's made following her reported custody battle with Corey. In Touch Weekly reported that Leah and Corey's new arrangement was decided by a judge on Oct. 13. Leah's custody was reportedly changed after "the judge looked at the girls' school records, which show that they've been late for school."
While it appears Leah is taking her new custody arrangement in stride, she is rumored to have another custody battle on the horizon. Leah's ex-husband Jeremy Calvert is said to be considering fighting for primary custody of their 2-year-old daughter Adalynn. While finalizing his divorce from Leah in June, Jeremy was said to have been granted visitation rights of Adalynn as his job frequently keeps him out of state. But following Corey's custody battle win, Jeremy is "indeed going to try to get primary custody of Addie" and "is willing to change jobs if necessary," according to the Ashley's Reality Roundup.
"Teen Mom 2" was speculated to have been renewed for a seventh season last month. It is unknown if Leah will return for another installment of the MTV docuseries.
© Copyright IBTimes 2023. All rights reserved.