'Teen Mom' Jenelle Evans Reveals Details Leading Up To Calling 911 On Her Mother
Jenelle Evans' husband David Eason recently called 911 on his mother-in-law Barbara Evans after she allegedly locked their 2-year-old daughter Ensley in a bedroom. Now, Jenelle is setting the record straight.
The former "Teen Mom 2" star has since spoken with Us Weekly to explain what happened. Apparently, Jenelle and David were on the phone with her 9-year-old son Jace when it all went down.
"David and I were on FaceTime with Jace when we heard my mom say to Ensley, 'Come here, I have to to take a shower,'" the former MTV star recalled. "Then she took Ensley in the other room, and we immediately heard her screaming and crying."
"We asked Jace what was going on, and he said my mom locked Ensley in the bedroom so she can take a shower," she continued. "We told Jace to get the door open, and when he couldn't get the door open, we called 911 for help because all we could hear was Ensley screaming."
Dispatch audio confirms the purported wannabe YouTuber did indeed call the authorities for help. In the recording obtained by TMZ, David described what happened, adding that Ensley was "freaking out" and had been "screaming on the phone for the last five to 10 minutes."
Although 911 operators did dispatch authorities, sources told TMZ that Barbara was eventually able to get Ensley out on her own.
Barbara currently has custody of two of Jenelle's children, Ensley, who she shares with David, and Jace.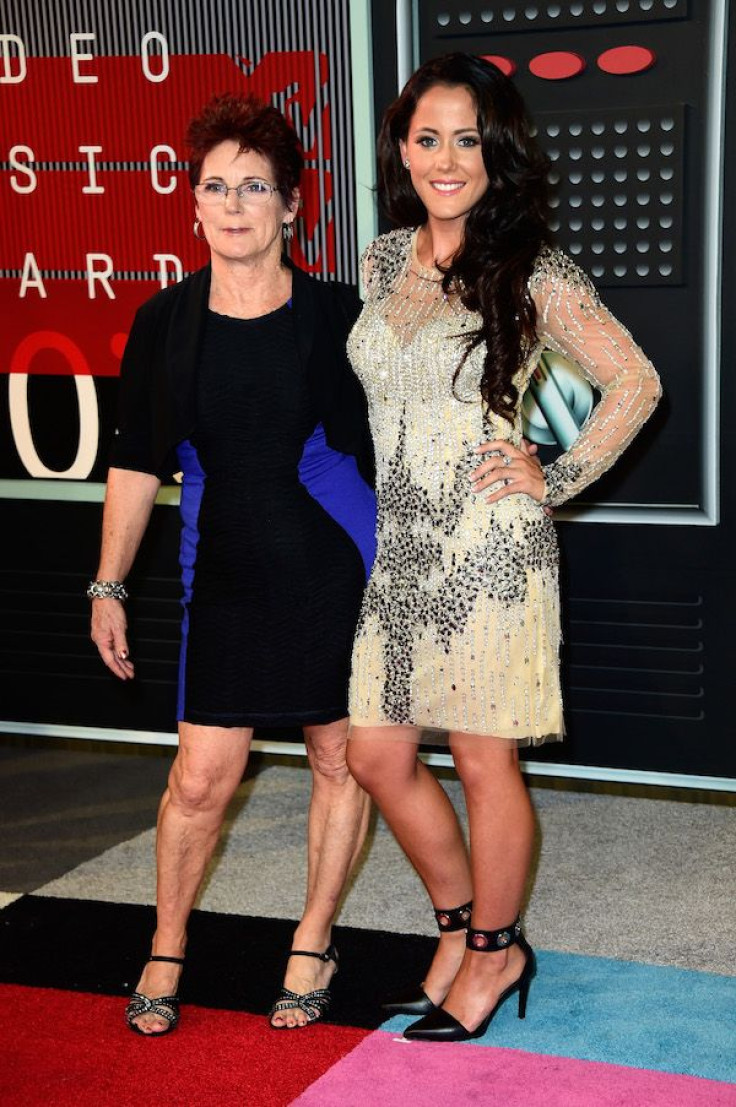 © Copyright IBTimes 2023. All rights reserved.