'Teen Mom OG' Stars Reveal When, If Ever, They'll Quit The MTV Series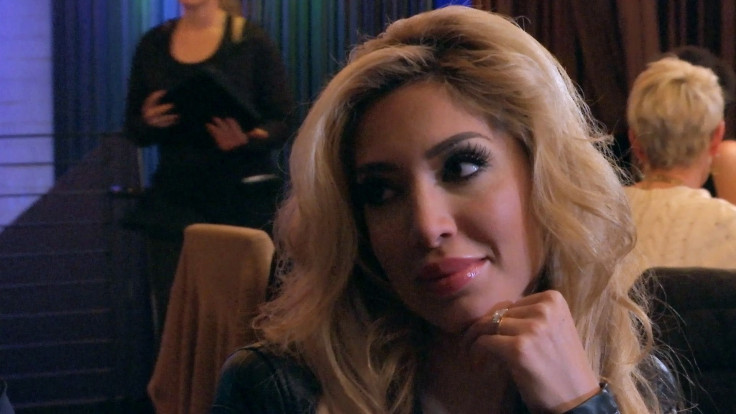 MTV has followed Maci Bookout, Catelynn Lowell, Farrah Abraham and Amber Portwood's motherhood journeys since they were teens. Now in their 20s with businesses of their own, the stars of "Teen Mom OG" revealed to International Business Times when and if they ever have plans to leave the hit docuseries.
Maci has gone from a teen mother to a married business owner with three children throughout the course of the seven seasons, but that does not mean she's ready to stop living her life in front of the cameras. "There's not really a timeframe. I want to be a part of it as long as I feel like it is having a good impact on the audience and my family and things like that," Maci told IBT.
While she admits she and her eldest son Bentley, 8, do get recognized, she said that's not enough of a reason for her to call it quits.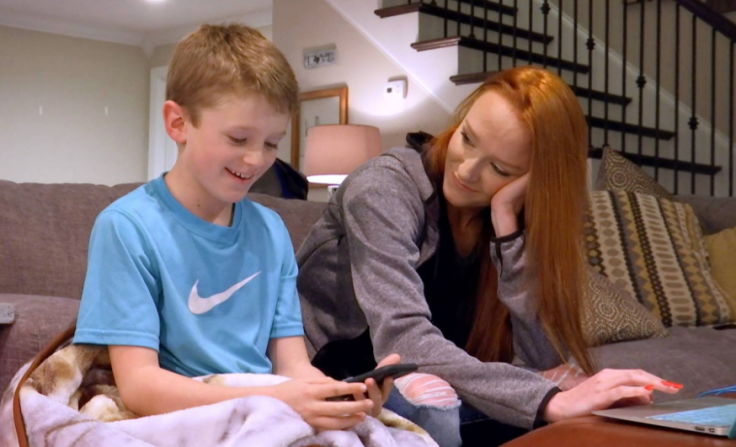 Read: You'll Never Guess The 'Teen Mom' Cast Member's Real Jobs
"Even if the show went away tomorrow people are still going to know who we are so it's not like we would be normal again. At least not for a lot of years. Even then, I would say people would still recognize us," Maci said. "[Bentley] handles it fine. People don't really talk to him about it at school or anything like that."
Maci added her community is supportive, specifically because they don't act like TV stars when the cameras stop rolling. "Where we live like people know us so well just as a community… We don't carry ourselves like we're on a TV show [and] people really don't think of us that way."
Catelynn shared a similar sentiment about the show's message.
"Personally, I say as long as the show is educating people and still helping people and staying real and honestly, [husband] Tyler [Baltierra] and I always said we would continue to do it. As soon as it starts going to be scripted or nobody's just interested, then end it. But every day I get a message on social media about how I've helped somebody or inspired somebody to do something… that's the only reason why we do it."
Farrah also touted the show's powerful social message. "I definitely enjoy the experience and I think 'Teen Mom' has just been a running top show for Viacom, MTV, this network and if it is doing its job then it needs do stay," she told IBT.
Farrah shared that her decision to stay on the show is also swayed by her desire to make sure her daughter Sophia, 8, is taken care of.
"I definitely feel, and I think I've always felt this, I just wanted to make sure I had something set up," Farrah said. "I think I've taken that more serious because of her father passing away and just setting her up for success."
One things for certain: Farrah won't be quitting because of her co-stars, no matter the drama they have together.
"I'm just such a strong individual that no person whether they were on top of me, living next door to me, circling around me, being on the same show as me. No one makes me do anything that I don't want to do."
"Teen Mom OG" airs Mondays at 9 p.m. EDT on MTV.
© Copyright IBTimes 2022. All rights reserved.
FOLLOW MORE IBT NEWS ON THE BELOW CHANNELS