Teen On Opiates Slams Into House At 107 MPH, Kills 2 Sisters
A teenager who crashed into a house at 107 MPH last month in Frankfort, Indiana, was high on opiates when she lost control of the car, police said. Seventeen-year-old Alia Sierra killed two sisters who were watching television on the couch in the home she smashed into. Eight-year old Callie Fullerton and her sister, 17-year-old Haleigh Fullerton were pronounced dead at the scene.
Sierra faced 10 felony charges in the case and was to be tried as an adult. The counts include reckless homicide, causing death while operating a motor vehicle with controlled substances in blood, causing death while operating a motor vehicle while intoxicated, causing serious bodily injury while operating a motor vehicle, criminal recklessness and criminal mischief.
A urine test taken after the crash revealed Sierra had opiates in her bloodstream, police confirmed. Four passengers were in the 2007 Honda Accord with Sierra, one of whom told authorities she asked Sierra to slow down. Sierra then hit a bump, the passenger said, and when she swerved to avoid hitting a tree, she crashed into the house instead. Authorities used an equation known as "Critical Speed Formula" to show that she had been driving at 107 MPH when she lost control of the car.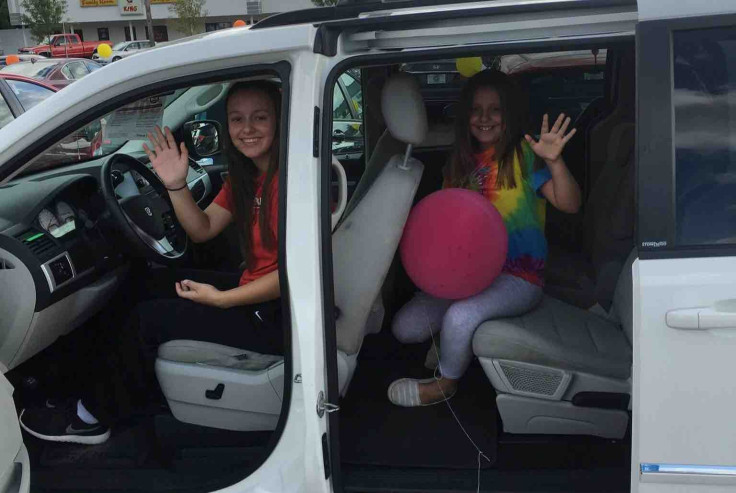 "I killed those kids, man," Sierra told investigators when they arrived, according to an affidavit reviewed by People magazine.
The passengers were treated for non-life threatening injuries, according to WISH-TV. The girls' mother inside the home was injured but was expected to recover fully.
"She destroyed our lives and she'll have to face some consequences," Todd Fullerton, the father of the two girls, said of Sierra, according to WTHR-TV. "Her life will go on and there will be another day for her. There won't be another day for our girls."
Sierra appeared in court Friday to enter a not guilty plea. Her lawyer requested that the case be moved back to juvenile court.
"You do everything that you can to keep your child safe," prosecutor Christine Smith said Friday. "Your child is at home, they are in the living room, you know where they are and what they are doing and then within a matter of seconds, they are done. There is nothing that can bring that back for the family."
The girls' grandfather, Brad Fullerton, said the sister's loved their quality time on the couch watching television together. He recalled what happened in the minutes after the crash to WTHR-TV.
"Saw the blast come out of the house," he said. "Ran up. Bridget was already out on the driveway. We went in trying to pick the car up off the girls. We just couldn't do it."
© Copyright IBTimes 2023. All rights reserved.