'Teen Wolf' Season 5 Spoilers: 7 Things We Learned About The Future Of Scott's Pack From The Official Synopsis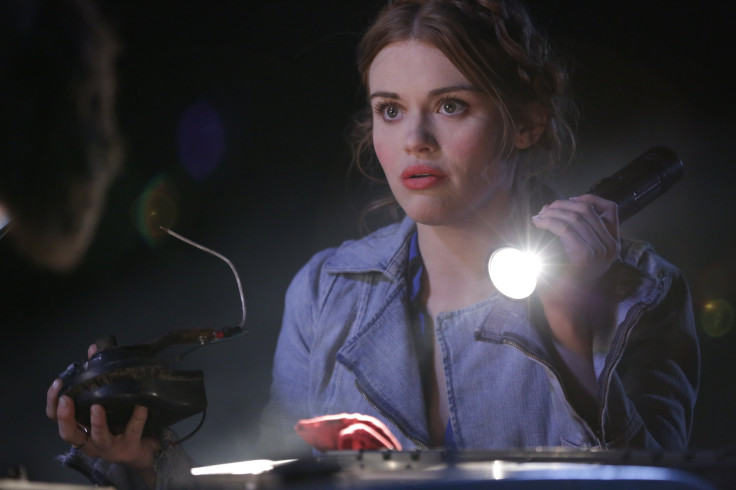 "Teen Wolf" Season 5 is almost here and that means spoilers are slowly but surely coming out. MTV put out a press release with a synopsis for Season 5 of the supernatural drama along with some character descriptions, and these spoilers definitely make us worry about Scott's (Tyler Posey) future in Beacon Hills.
1. The Doctors Want To Destroy The Pack -- According to the "Teen Wolf" Season 5 synopsis, this season's villain's, the Doctors, will try to separate Scott and his friends. "Outside forces are already plotting to break the pack apart long before they ever see graduation," the summary teases. "New villains use a combination of science and the supernatural for a malevolent and mysterious purpose that will eventually pit Scott and his friends against their greatest enemy yet."
2. Lydia's Delayed Graduation -- Lydia (Holland Roden) has always been the smartest in her class, and apparently, she could've graduated last year. However, she decided to stick with her friends -- and Deputy Parrish (Ryan Kelley). "She has also grown closer to Deputy Parrish while trying to help him wade through the mystery of his emerging powers," her character description notes.
3. What is Parrish? -- After he was burned alive and escaped completely unscathed last year, Parrish will be determined to figure out what he is, especially since he isn't too busy at work. The Sheriff (Linden Ashby) has put him on desk duty for now. When he isn't doing paperwork, he's with Lydia. "Parrish continues his search for the meaning behind his supernatural powers, each of them unaware of the danger creeping ever closer as their lives become more entangled," according to his summary.
4. Kira's Powers -- Kira (Arden Cho) seemed to have mastered her powers by the end of last season. However, the idea of graduating and an unknown future might make her powers a little unreliable. "While she could not be more excited about senior year and the prospect of graduating with the group of friends she cares about so deeply, the Kitsune spirit inside her may have other plans," her character description says.
5. Theo is Scott's Friend -- Theo (Cody Christian) is a character that's new to fans, but not to Scott. The two go back to grade school. Theo decided to look for Scott after he heard that Scott was a true alpha. "When Theo seeks out Scott, he's automatically considered an outsider by Stiles," the summary warns. "Now Theo must prove to Scott and the rest of the pack that he's worthy of their trust as well as their friendship." Winning Stiles' (Dylan O'Brien) trust won't be easy. Fans already saw Scott and Stiles fighting about whether to trust Theo in a recent promo.
6. Mason Might Discover the Supernatural -- It sounds like Liam's (Dylan Sprayberry) best friend Mason (Khylin Rambo) will finally figure out that there are supernatural creatures in Beacon Hills. However, it might put him in serious danger. "Mason is ready for more than just a glimpse of whatever is really going on. He wants to dive right in," the press release states. "Unfortunately, he may get his chance sooner than he expects."
7. Liam's Old Enemy -- Scott isn't the only one with old faces from elementary school showing up. A new sophomore student called Hayden (Victoria Moroles) will be introduced as Liam's nemesis. "Hayden never expected Liam, her grade-school enemy, to step back into her life," her description reads. "Now she has to juggle work, school, a sister in the sheriff's department, and the vengeance she seeks against Liam." With a sister working for Sheriff Stilinski, Liam and Hayden might run into each other more often than they'd like.
"Teen Wolf" returns to MTV with a two-night premiere on Monday, June 29 at 10 p.m. EDT and Tuesday, June 30 at 9 p.m. EDT. Are you interested in the new characters or would you rather spend more time watching the senior class? Sound off in the comments section below!
© Copyright IBTimes 2023. All rights reserved.