'Teen Wolf' Season 5 Spoilers: Midseason Finale Synopsis Released; What Will Happen In Episode 10? [VIDEO]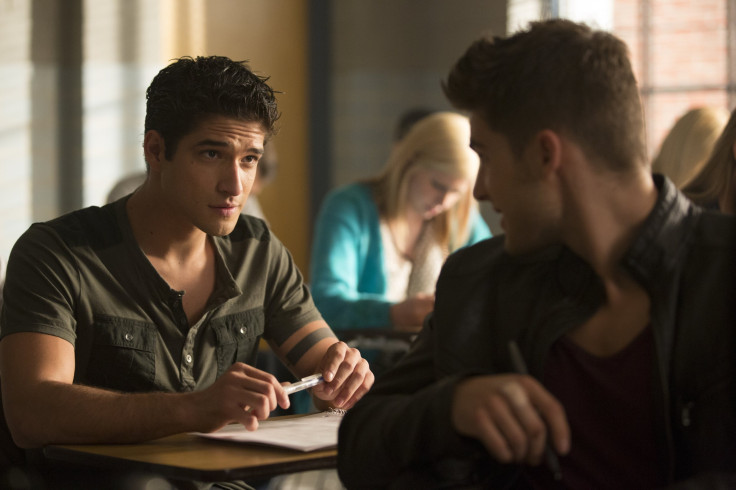 "Teen Wolf" Season 5 is going to go on a major break after episode 10. It's the midseason finale, which means that the stakes are even higher than usual. According to the synopsis, Scott (Tyler Posey) and his pack are in more danger than ever.
"Scott and the pack face what may be their biggest threat yet," the synopsis for the midseason finale, titled "Status Asthmaticus," teases. Luckily, the werewolves will be at full strength. It's a supermoon, which affects their powers. However, that might also be a part of the Dread Doctor's plan. They have talked about "perigee syzygy," the scientific name for a supermoon. That's not much to go on, but luckily the promo gives us more teasers.
In the video, Lydia (Holland Roden) predicts a death, but we don't know who is going to die. However, Theo seems to want Scott dead. "I'm here for a pack," Theo (Cody Christian) tells Stiles (Dylan O'Brien). "Unfortunately, it doesn't include Scott."
Theo might get someone else to do his dirty work. "Don't do this Liam!" Scott yells. "I can't let you kill me."
Why would Liam (Dylan Sprayberry) want to kill Scott? Well, it might be a way to save Hayden (Victoria Moroles). In episode 9, she was given mercury poisoning, the boys aren't sure how to keep her alive. Liam thought if she was bitten and made to be a real werewolf, then maybe she'd heal. However, Scott refused to bite her, and only an Alpha can make someone a werewolf. Scott wouldn't be the Alpha if someone killed him; the power would transfer to his murderer. Is Liam that desperate?
Watch the promo for "Teen Wolf" Season 5, episode 10 below:
Fans should also expect answers about Parrish (Ryan Kelley) in the summer finale. Showrunner Jeff Davis previously said that viewers would discover what the deputy is in the first 10 episodes of Season 5.
"Teen Wolf" Season 5, episode 10, the midseason finale, will air on Monday at 10 p.m. EDT on MTV.
© Copyright IBTimes 2023. All rights reserved.