'Teen Wolf' Season 5 Starts Filming; Are Stiles And Lydia Missing?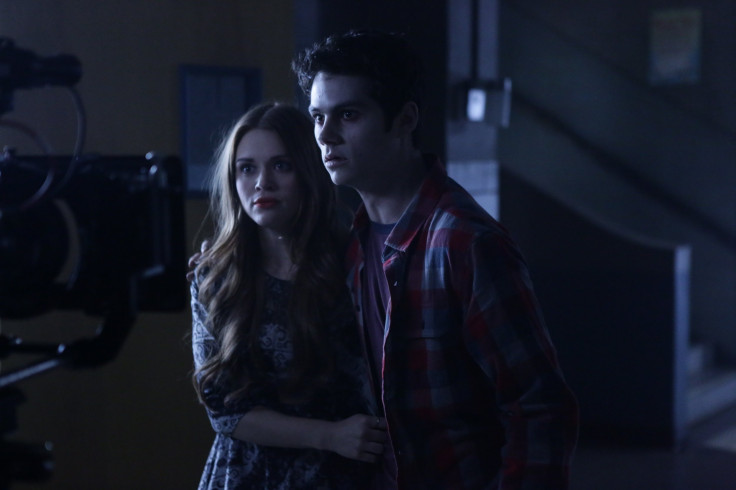 "Teen Wolf" Season 5 isn't premiering yet, but the cast finally went back to set to start shooting. While this isn't quite as fun as watching, we can still look for Season 5 spoilers, especially since the cast loves Twitter. Many actors posted photos from the first day back at set.
The most important tweets included hints about the "Teen Wolf" couples. It looks like Scott (Tyler Posey) and Kira (Arden Cho) are still going strong. Cho posted plenty of pictures of the two on set together while Posey tweeted his on screen sweetheart a Valentine's Day message.
Linden Ashby (Sheriff Stilinski) also joined in on the Twitter photo fun and posted a picture of Posey and Cho.
His teasing didn't stop there though. While he didn't give away any hints, Ashby warned fans that the upcoming episodes will be shocking.
Mysteriously missing from set pictures is Sheriff Stilinski's son, Stiles (Dylan O'Brien). "The Maze Runner" star has been quiet on Twitter and no pictures of him on set have shown up. Shelley Hennig, who plays Stiles' girlfriend Malia, tweeted from the set, but it wasn't about her onscreen beau. Malia apparently keeps pictures of Scott and Liam (Dylan Sprayberry) -- rather than her boyfriend -- on her phone.
Granted, Posey's new position as co-producer and starring role probably puts him on set more than many other cast members, so pictures of him are expected. Yet there isn't even one picture of Stiles. He isn't the only one missing either. The gang appears to be filming at the high school, so Derek (Tyler Hoechlin) and the adults are expected to be absent, but both Stiles and Lydia (Holland Roden) seem to be gone. Could there be a mysterious reason for their absence? There are definitely some Stydia fans who hope they've run off together, but knowing "Teen Wolf," their disappearance likely isn't a happy occasion.
MTV's "Teen Wolf" twitter posted a creepy photo from set of a dark hallway. Any dark rooms, alleys, stairwells, basements or attics in "Teen Wolf" are not a good sign. Perhaps Stiles and Lydia are up to something dangerous in the "Teen Wolf" Season 5 premiere. The picture at least might have something to do with the mysterious creature in the premiere.
Fans will have to wait until "Teen Wolf" Season 5 returns to find out what happened to the fan favorite characters. Unfortunately, MTV still hasn't set a return date for the series.
© Copyright IBTimes 2023. All rights reserved.