'Teen Wolf' Season 5B Spoilers: 7 Plotlines EP Jeff Davis Teased For Scott And The Pack's 2016 Return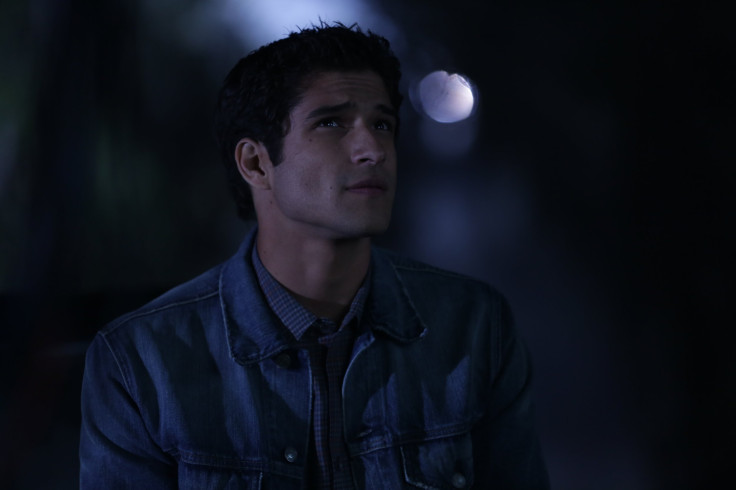 "Teen Wolf" Season 5B is still months away, but showrunner Jeff Davis has dropped plenty of spoilers about the new season. When viewers last saw Scott (Tyler Posey), he had just returned from the dead with no pack. In the new episodes of the MTV drama, the alpha will bring his friends back together, but that isn't his only concern. Scott will have plenty of new mysteries and villains to deal with in the 2016 episodes, and Davis teased a few of them to reporters at a press event at New York Comic Con.
1. Scott Will Rise To The Top – It seemed like Scott just kept hitting new lows at the beginning of Season 5, but the second half will bring him back to hero status. "I like the saying, 'You learn more from your failures than your successes.' We wanted to see Scott fail," Davis explained. "That's the great thing about TV. In the movies, your hero can't make mistakes, but in TV, you're with them through so many episodes. We can watch them fail, watch them be broken down, build them back up, resurrect them. I love that about TV."
2. The Hales – The jury is still out on Derek's (Tyler Hoechlin) return, but his family will still be involved in the story. "Talia Hale is referenced this season, and we've been talking about reaching out to Alicia Coppola to bring her back," Davis dished. "I've actually been talking to another representative/manager of another Hale – who I won't say, about coming back – and that would actually be very surprising."
3. Theo's Sister – Viewers know that Theo (Cody Christian) killed his sister, but they don't know why ... yet. Lydia (Holland Roden) will play a part in figuring out that mystery. "You see the very first image [of the premiere in the trailer]," Davis said. "It's Lydia in the water approaching that bridge where Theo killed his sister. That's one of the mysteries, why did Theo kill his sister, that we deal with right at the beginning of 5B. It's a fun story."
Watch the "Teen Wolf" Season 5B trailer below:
4. The Fresco – The portrait that was shown at the end of the "Teen Wolf" Season 5A finale seemed like it could be two wolves facing off, but it isn't. It's Parrish as the hellhound facing off against the new villain, the Beast, and it'll play a major part in the new season. "The 'Clash of the Titans' is the hellhound and the Beast. Should I have said that?" Davis teased. "It's very much what you see in the fresco in the Dread Doctor's operating theater. And essentially, the whole season is about Scott and his pack and Theo and his pack getting caught between that and seeing if the city or town of Beacon Hills will survive it."
5. Deucalion's Return – Davis confirmed at the NYCC panel that the Season 3 villain would return in Season 5B. The executive producer revealed that Deucalion (Gideon Emery) meets one of the show's current villains, Theo. "Cody had a lot of fun with him in the first scene," Davis said. "He was telling me after they did a scene together, he was like, 'Write more scenes.'"
6. Is Theo A Good Guy? – The showrunner explained that Theo doesn't feel like he has completely ruined his relationship with Scott, despite killing him. He'll even try to get on the alpha's good side again. "[Theo] believes he is a good guy, actually," Davis revealed. "When we talked about him gutting Scott at the end and how does he feel about that now, I said to Cody, 'He probably regrets it. He probably thinks he got caught in the moment. Because Theo believes that there is a right way to do it. It should've been the beta taking the power from the alpha. It should've been Liam and this was a moment of weakness in Theo.' So it'll be fun to see his character evolve this season and how he tries to get back into — he actually tries to get back into Scott and Stiles' [Dylan O'Brien] good will by saying 'We're on the same side. We're allies now and we're going to be fighting for the same thing.'"
7. Scott's Injury – As previously reported, despite coming back from the dead, Scott has not healed completely. "Those claw marks when he's at the sink, those are from Theo," the showrunner said. "And those don't heal very fast and you'll see why he isn't healing fast. It's always a psychological reason why they don't heal. That's something for him to get over as well."
"Teen Wolf" Season 5B premieres Tuesday, Jan. 5, at 9 p.m. EDT on MTV.
© Copyright IBTimes 2023. All rights reserved.