Teen's Dead Body Found In SUV 4 Days After The Crashed Vehicle Was Towed Away
A 17-year-old Wisconsin boy was found dead inside an SUV about four days after the vehicle was towed away following a crash.
Police responded to a call for service at the Milwaukee tow lot Monday. They found the teenager dead in the back seat of the damaged vehicle, reported WBRC. Family members identified the teen as James Stokes.
Some reports said the body was found on the floor of the rear portion of the vehicle.
Officers said the SUV was stolen last week and was involved in an accident Thursday. The vehicle was severely damaged after crashing into a tree and was then moved to the tow lot.
A 16-year-old, who was driving the stolen vehicle, was taken to a hospital and then arrested. The cause of death of the 17-year-old found dead in the SUV is yet to be determined.
Stokes' mother, Kina King, said cops initially told her the teen might have escaped from the scene after the SUV crashed into the tree.
" ... That was false. False, false, false, false," King told TMJ4.
With no word from Stokes, the family began posting fliers and putting up social media posts about the missing teenager. It took four days for the mother to receive an update about her son.
"So, my son is decomposed because you failed to look in the car and see another person was in the car? You just had the car towed to the Milwaukee tow lot?" King added.
Milwaukee police did not provide further details and said they were investigating why the teenager's body was not discovered soon after the crash.
An unidentified woman said she was in the area dropping her kids off at daycare when the 16-year-old driver crashed the SUV into the tree last week.
"I'd seen the car get hit and spun out of control like it couldn't stop. Once it spun multiple times it hit a tree and once it hit the tree, I'd seen the doors open to the car," she said, as quoted by WBRC.
The woman also said she called 911 and saw the 16-year-old trying to flee.
"There was like so much blood and he was like trying to like get up, and it looked like he was trying to run away from the scene," she said. "Everybody was telling him to lay down and then that's when the police arrived."
Police officers were at the scene for a couple of hours following the crash, surveillance footage showed. Officers are required to thoroughly search vehicles before they are towed as per the standard operating procedure. However, the teen's body still went unnoticed.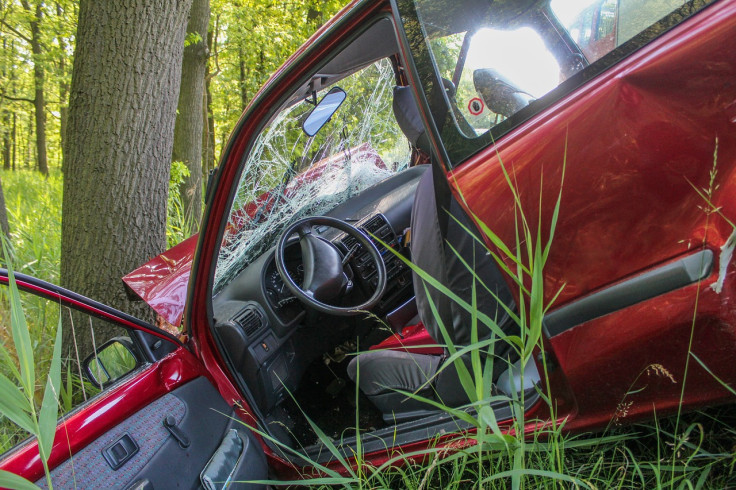 © Copyright IBTimes 2023. All rights reserved.