Tekashi 6ix9ine Update: Why The Rapper And His Family Could Be In Danger?
As Tekashi 6ix9ine gets ready to testify against an alleged fellow Trey Nine Bloods gang member, the rapper is reportedly fearing for the safety of his family. Tekashi 6ix9ine entered into a plea deal with prosecutors for a lighter sentence and pleaded guilty to nine counts, including racketeering.
The rapper will appear in court, where his testimony will be used to prove that Anthony "Harv" Ellison was involved in the kidnapping and assault of Tekashi 6ix9ine in June 2018. Ellison is a former member of the Tekashi 6ix9ine's management team and is through to be involved with the Trey Nine Bloods gang, according to TMZ.
Tekashi 6ix9ine is worried for his safety as well as his mother's and brother's as he believes there will be gang retaliation in exchange for his testimony, the news outlet reported. Tekashi 6ix9ine is currently behind bars, but he is reportedly concerned that his life may be in danger from other inmates that are housed at the jail.
Ellison pleaded not guilty to the assault and kidnapping charges, claiming that Tekashi 6ix9ine reportedly made the entire incident up. Tekashi 6ix9ine knows that with his testimony, he could become a marked man for the rest of his life based on his betrayal of the Trey Nine Blood gang, TMZ reported.
To help protect his family, Tekashi 6ix9ine paid thousands in security for his mother, but even still the rapper knows there is nowhere his family can hide as the Trey Nine gang could decide to retaliate against them, the news outlet reported.
Tekashi 6ix9ine is required to work with the feds in exchange for a lighter sentence that, according to his girlfriend, Jade, could get him out of jail in the next six months. Tekashi 6ix9ine's only hope is for Ellison to make a deal with prosecutors prior to the trial to avoid having to testify against the alleged gang member.
Tekashi 6ix9ine is slated to testify in the case in September.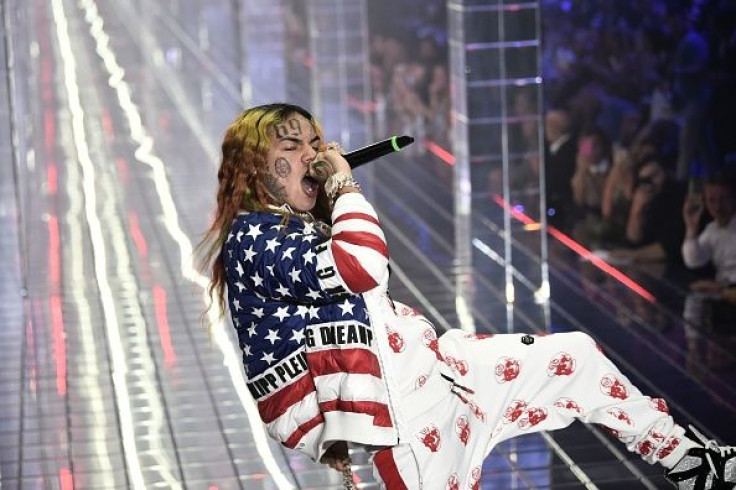 © Copyright IBTimes 2023. All rights reserved.