Tennessee Earthquake Update 2018: Why Did They Happen?
In the wee morning hours Wednesday, not one but two earthquakes hit Eastern Tennessee. The effects of the earthquakes were strong enough to be felt in Middle Tennessee and even reached Atlanta.
The U.S. Geological Survey (USGS) reported the earthquakes registering at 4.4 and 3.3 magnitudes, respectively. The quakes developed near Decanter, Tennessee, in Meigs County.
Effects of the earthquakes were widespread as reports indicated that areas southwest of Knoxville, Tennessee, and north of Chattanooga, Tennessee, felt the 4.4 magnitude quake which occurred at 3:14 a.m. The second quake followed just minutes later at 3:27 a.m.
The USGS has reported that the 4.4 earthquake was the strongest on record in the eastern part of the state. The strongest earthquake ever recorded in Tennessee, according to the organization, registered 4.7 on the Richter scale and was located near Maryville, occurring in 1973.
The cause of the earthquakes has to do with a fault line within the East Tennessee Seismic Zone. While this was once considered the most active seismic zones in the eastern region of the U.S., it usually only records quakes with a magnitude of 2.0 to 2.5. These types of quakes are often not felt but are picked up by instruments, according to WKRN.
The two larger quakes that hit Wednesday are rare for the region as the last time an earthquake of any real magnitude was recorded was on April 29, 2018, in Morristown, Tennessee. This quake reached 3.1 on the Richter scale. A 4.6 earthquake was recorded in Knoxville in 1973.
USGS has reported that larger earthquakes with more significant magnitudes of 5 to 6 are possible in Eastern Tennessee, saying that the occurrence, however, would be only occur once every 200 to 300 years. USGS said that even a 7.5 magnitude quake is possible in the area.
WTVC reported that there were no reports of major damage after the earthquakes struck. Because the quakes developed near the Watts Bar nuclear plant, an investigation of the plant will be conducted. According to WKRN, both Watts Bar and Sequoyah nuclear plants are designed to withstand an earthquake of up to 5.8 magnitudes.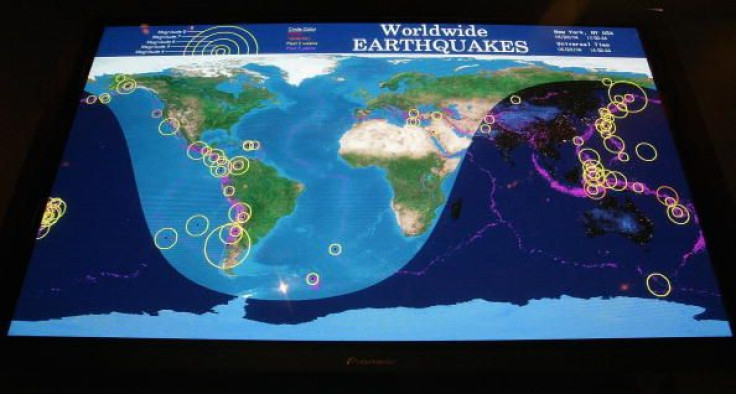 © Copyright IBTimes 2023. All rights reserved.
FOLLOW MORE IBT NEWS ON THE BELOW CHANNELS