Terrance Howard's Ex-Wife Michelle Ghent Denies Sending Death Threats To 'Empire' Star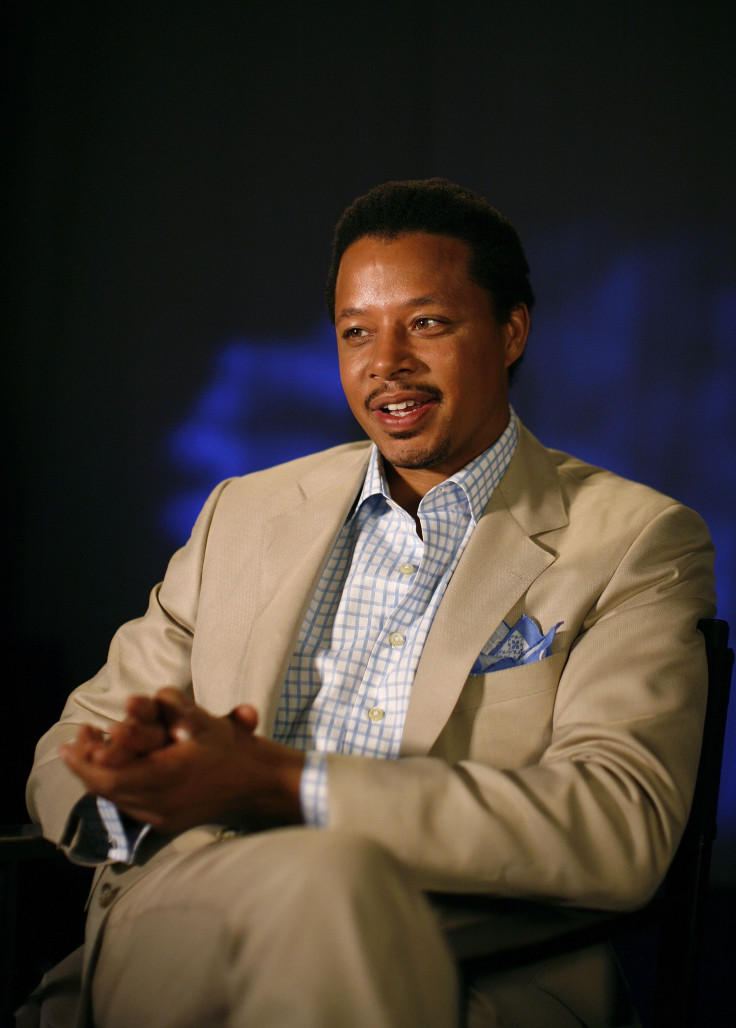 The plot of "Empire" seems to have nothing on Terrance Howard's real-life drama. According to reports, the actor has accused his ex-spouse Michelle Ghent of sending him and his pregnant wife, Miranda, death threats through various social media accounts. Ghent has denied the accusations.
Howard married Ghent, his second wife, in January 2010. After nearly a year of marriage Ghent had filed for divorce and a restraining order against Howard for allegedly punching and strangling her. The divorce was finalized in May 2013 and that same year the "Empire" actor got hitched to his third and current wife. Howard and Miranda announced in 2015 that they are currently expecting a baby -- and revealed that they're seeking justice against Ghent for making death threats to their family.
E! Online reports that the Howard's were being harassed through fictitious Instagram accounts that stated terrorizing remarks like, "I'm watching you! I'm coming for … Lol," and, "You two won't live to see your children."
Assuming Ghent was the culprit, the Howard's contacted the Los Angeles Police Department who issued a search warrant to find out if Howard's ex was behind the Internet attack. According to TMZ, officials have reason to believe Ghent is behind the bullying because the hostile accounts only have one follower: her.
"The victim and Mira H. fear for their life since the suspect knows where they live," the complaint stated. "Mira H. believes the suspect is more than capable of following through her threats."
Howard revealed in the complaint to LAPD that he and his wife have been enduring the harassment from the anonymous attacker for over a year. "He and his wife are afraid that the suspect is going to follow through with the threats. To the victim, the harassment appears to be escalating," the statement reads. Before death threats were made, the fictitious account had stuck to name calling and gossip, insinuating that Howard was cheating on his wife with another woman. However, whoever is behind the vicious attacks have turned up the heat on the harassment.
Ghent stated her innocence to TMZ, claiming she had nothing to do with the threatening messages. Howard's ex-wife added that the LAPD has even talked to her and no longer considered her a suspect.
© Copyright IBTimes 2023. All rights reserved.
FOLLOW MORE IBT NEWS ON THE BELOW CHANNELS