'Empire' Season 1 Spoilers: When Lucious Loses Control in Episode 7, Who Gets Closer To The Throne? [RECAP]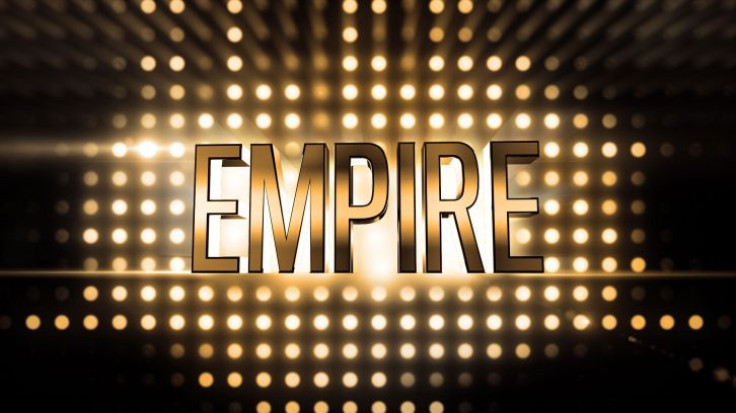 Within the first stressful moments of Episode 7 "Our Dancing Days," Empire mogul Lucious Lyon (Terrence Howard) is overwhelmed in his office and collapses. This is just after Lucious began experimental ALS treatments last episode ahead of a big investor concert before his company's public debut on the Stock Market. How many chips does it take to topple the "Empire?" The cracks are only widening, and this is still just Season 1.
With his three sons still squabbling over how to seize control of Empire, it looks like Lucious' ex-wife Cookie (a splendidly conniving Taraji P. Henson) is closer and closer to the Lyon throne. But is her power play out of genuine love for Lucious or out of spite? So far, she's the most stable candidate over her sons, businessman Andre (Trai Byers), closeted singer-songwriter Jamal (Jussie Smollett) and the youngest hothead Hakeem (Bryshere Y. Gray).
Last episode's surprise baby mama (a guest turn from Raven-Symoné) twist left Jamal's daughter unattended and unclaimed, giving him another issue to deal with when a brokenhearted Michael (Rafael de La Fuente) decided he's had enough of being Jamal's secret lover. But the break-up brings father and son back together (even though it's clear Lucious still disapproves of Jamal's homosexuality). "I'm not sorry he's gone, I'm sorry that you're not happy. Someday, you'll find somebody that knows how to be with an artist," consoles Lucious.
Former Empire star Elle Dallas (Courtney Love) stops the show with a slow jam and glam look, but too bad intervening fates drugged her drink before show time, leaving Hakeem and Jamal to take center stage. The duo performs a rap mix sampling the song "Money for Nothing" and paying tribute to the bygone era of MTV. As usual, even the background music for "Empire" is better than what other shows offer, and none fit in musical interludes quite like "Empire."
Lucious' health fails again after the concert, and Cookie is given a full pass to take the stage as Empire's face to investors. She gives a moving (of course, unconventional) speech and riles the crowd. Afterwards, Lucious finally breaks his health news to his family, to fairly disastrous results. Andre storms out, but Lucious is able to use the moment to reconnect with Jamal and Hakeem. Alone and drinking with his ex, Cookie, Lucious is unable to hold back temptation, and well, who else would spot them than Lucious' fiancée, Anika Calhoun (Grace Gealey). Cookie's only set to get tougher to get Anika's second-in-command role.
The show's creators are making good use of FOX's own empire, with a Gordon Ramsey name drop in the episode. Previously, they've used the Teen Choice Awards and FOX News look-a-like as promotional moments for Empire. The "King Lear" and "MacBeth" comparisons are nearly redundant, but it seems like a touch of "The Lion in Winter" is still heavily influencing its creators. The play based on England's King Henry II also features an imprisoned wife, Eleanor of Aquitaine, who plots revenge with her three unlikable sons. However, how closely "Empire" will stave off a tragic end for Season 2 remains to be seen.
With only four episodes remaining, how close is Lucious to watching the end of his run at "Empire?"
"Empire" airs Wednesdays at 9 p.m. EST on FOX.
© Copyright IBTimes 2022. All rights reserved.
FOLLOW MORE IBT NEWS ON THE BELOW CHANNELS