Texas A&M Students Create A 'Sea Of Maroon' To Block Westboro Baptist Church Protests [PHOTOS]
When Texas A&M University alumnus Lt. Col. Roy Tisdale was fatally wounded by a fellow soldier during a training exercise at Fort Bragg, N.C., the infamous Westboro Baptist Church of Topeka, Kan., made arrangements to picket the Iraq War veteran's funeral.
The group, known for picketing the funerals of U.S. military-service members in protest of U.S. tolerance of homosexuals, has disrupted hundreds of funerals across America.
This time, however, a former Texas A&M student named Ryan Slezia decided the church, derided as a virulently homophobic and anti-Semitic hate group by the Anti-Defamation League, would not ruin Tisdale's funeral.
Slezia organized hundreds of Texas A&M students, faculty, alumni, and supporters to wear maroon and block the Westboro Baptist Church protesters.
In response to their signs of hate, we will wear maroon. In response to their mob anger, we will form a line, arm in arm. This is a silent vigil. A manifestation of our solidarity, Slezia wrote on Facebook.
As the funeral began at the Central Baptist Church in College Station, Texas, Slezia's organizing paid off as hundreds of members of the Texas A&M community linked hands to fend off a possible demonstration by Westboro Baptist Church protesters. The group, reported at 650 strong, was told not to harass the church protestors in any way, simply to stay in place and block the organization from attending the funeral.
Fortunately for Tisdale's family, the Westboro Baptist Church demonstrators failed to show up, and the funeral proceeded without incident.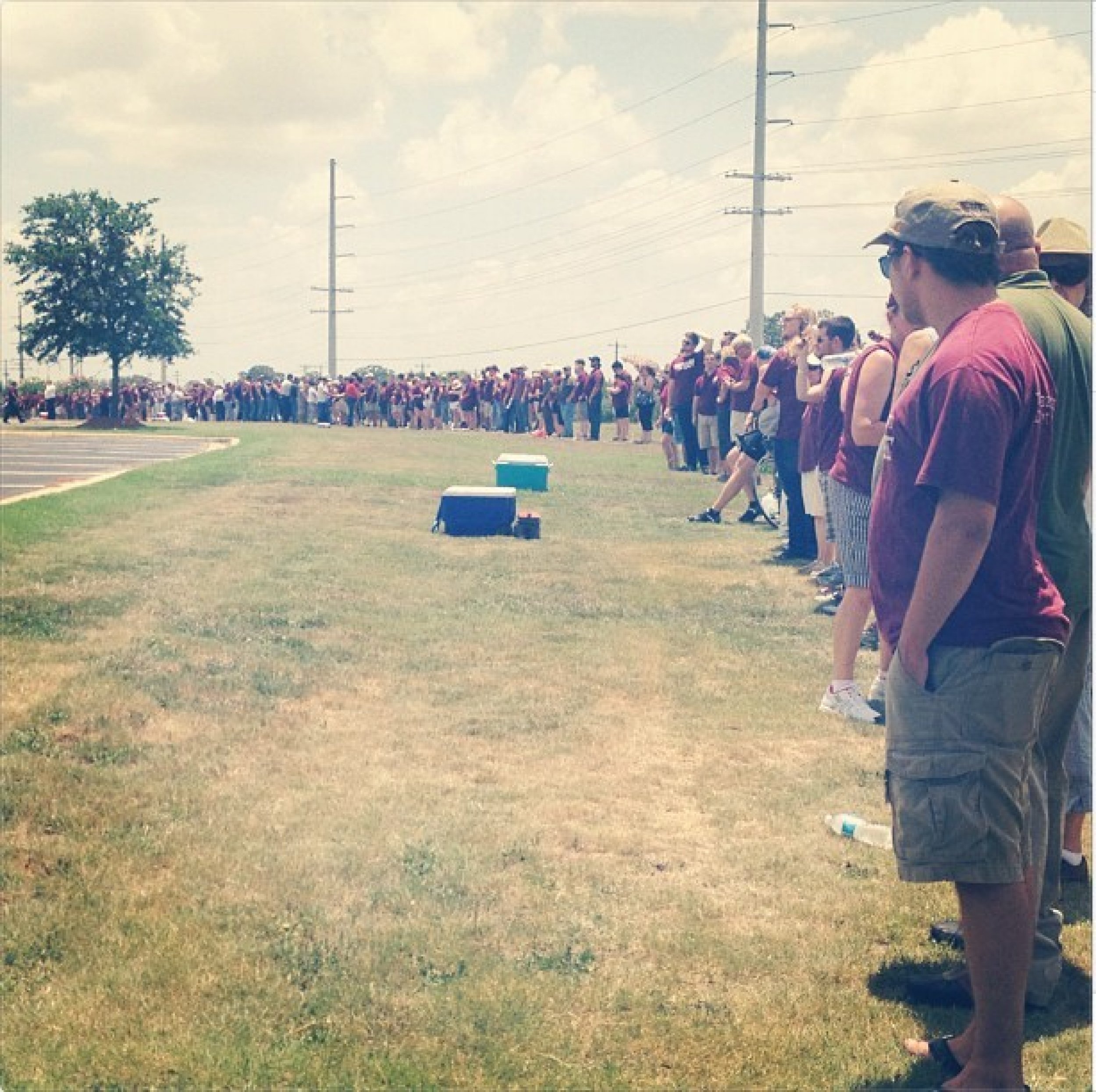 © Copyright IBTimes 2023. All rights reserved.