Texas Winter Storm: Critical Water Shortages The Big Problem As Lights Come Back On
The embattled power grid in Texas is supposedly operating at normal levels for the first time since crippling winter weather knocked much of the system offline. That is illuminating an even bigger problem in the state and elsewhere in the South: A severe water shortage.
Boil-water orders are in effect for more than 11.9 million Texans – a third of the state's population. Bacteria may have gotten into water systems due to low water pressure caused by the widespread power outages. Additionally, frozen pipes have left many homes without running water. As temperatures return to more normal levels, thawing pipes are bursting, damaging and destroying homes.
Houston Mayor Sylvester Turner said residents of the city will likely have to boil tap water until Sunday or into Monday. The city opened 11 sites to help give away water, according to CBS News. Some people resorted to boiling snow because they had no running water and bottled water was nearly impossible to find.
The water problem is not limited to Texas. Memphis International Airport canceled all flights in and out of the western Tennessee city Friday due to water pressure problems. Most of the residents in Jackson, Mississippi, had no running water. The state capital is home to about 161,000 people.
Jackson Mayor Chokwe Antar Lumumba said crews were pumping water to refill the city's tanks, but chemicals to treat the water were in short supply because transporting them over icy roads was difficult.
At least 59 people have died from a wave of extreme weather that has affected much of the country.
Central Arkansas Water has asked customers to conserve to help protect the system. The city of Hot Springs warned its water supply was critically low. More than 192,000 people in Louisiana had no water service Friday. Many of those people are still recovering from Hurricane Laura, which hit the region in August.
Even the good news about the power grid in Texas is in question. Poweroutage.us says power is still out for more than 150,000 customers across central Texas as of 4:55 p.m. EST. The outages extend nearly the entire width of the state.
As bad as the power disaster was in Texas, officials with the Electric Reliability Council of Texas said it could have been much worse.
When natural gas and coal-fueled power plants went offline along with wind turbines freezing, the available power fell quickly. The cold temperatures were skyrocketing demand at the same time. That is why ERCOT started rolling blackouts.
"It needed to be addressed immediately," ERCOT president Bill Magness told the Texas Tribune. "It was seconds and minutes (from possible failure) given the amount of generation that was coming off the system."
Had that happened, blackouts in the state could have lasted for months. Even so, Gov. Greg Abbott has ordered an investigation into the failures.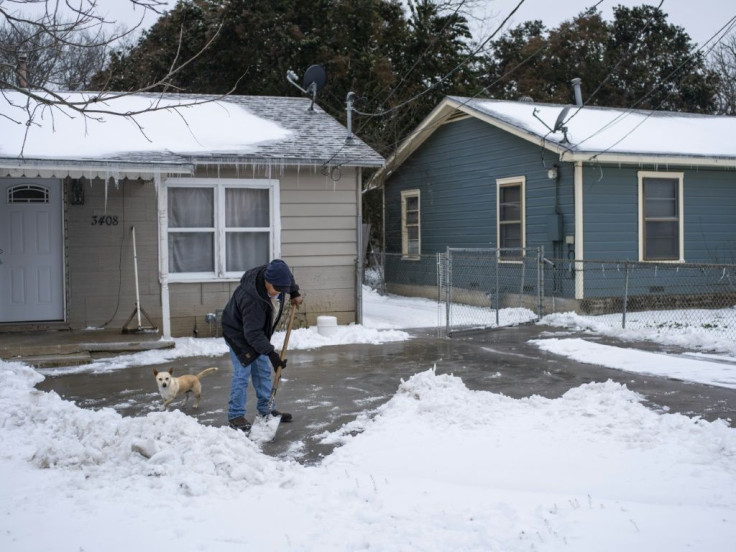 © Copyright IBTimes 2023. All rights reserved.