Ted Cruz Cancun Outrage Strong: 'Simply Put... Ted Cruz Left Texans For Dead'
The backlash to Sen. Ted Cruz's now-aborted Cancun vacation has been strong as constituents and media have pointed out several ways his story does not line up with available facts.
After the trip went public, Cruz said he tried to be a "good dad," according to the New York Daily News.
"School being canceled for the week, our girls wanted to take a trip with friends," Cruz said in a statement. "Wanting to be a good dad, I flew down with them."
Cruz once again turned into a trending topic on social media.
He claimed he was planning to return today, but NBC News' Peter Alexander verified the senator booked his return flight early Thursday morning after having been scheduled to originally return this weekend.
Social media has mocked Cruz incessantly, since the trip leaked to the public Wednesday night.
But the mockery turned to outrage as Cruz has been caught in several untruths related to the trip.
The hashtag #TedFled was trending on Twitter much of Thursday afternoon. Many took notice that Beto O'Rourke, the Democratic challenger Cruz narrowly defeated in the 2018 general election, stepped up where Cruz did not.
Adding to the anger was the news Cruz's staff contacted the Houston Police Department Wednesday afternoon asking for assistance at the airport for the senator.
Thursday, Houston Police Chief Art Acevedo said he was unaware of any request to assist Cruz upon his return, but the department was monitoring the situation.
It is a terrible look for Cruz, even as GOP pundits tried to explain away his conduct.
White House press secretary Jen Psaki only briefly touched on the situation.
"Many people across the state are without power, without the resources they need and we expect that would be the focus of anyone in the state who was elected to represent them," Psaki said.
Cruz's trip also flew in the face of a Centers for Disease Control warning against travel to Mexico due to high COVID-19 levels. The CDC lists Mexico in the "very high" risk category.
Texas Gov. Greg Abbott and Texas Republicans are facing criticism for ignoring warnings about the state's power grid. They were warned 10 years ago the grid was susceptible to worse-than-normal winter weather.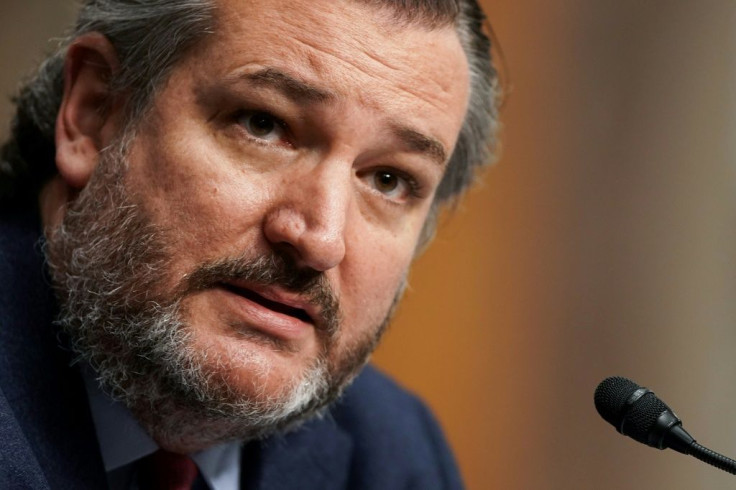 © Copyright IBTimes 2023. All rights reserved.