Thanksgiving Weather: Colorado Buried Under Nearly 3 Feet Of Snow, Thanksgiving Travel Already Impacted
Millions of Americans were warned Tuesday to adjust or cancel their travel plans as the first of multiple storms barreled down on Colorado ahead of Thanksgiving.
The first of three forecast Thanksgiving week storms hit Colorado Monday night, bringing with it the biggest snowstorm the area has seen in three years. Denver CBS-affiliate KCNC reported areas of upstate Colorado have been buried under 33 inches of snow. The storm was expected to begin pushing out of Colorado and into Nebraska by Tuesday afternoon, but not before dropping a few more inches.
The Colorado Department of Transportation warned drivers to stay off the road due to "dangerous" conditions.
"Do not consider going out unless your vehicle is equipped for the snow," the department wrote in a press release. "Winter tires with adequate tread is essential. You must take it slow, do not pass plows, leave a safe space behind the vehicle ahead and expect road closures."
The Denver Police Department also posted on its official Twitter urging drivers to be safe and avoid driving if they can.
Over 400 flights have been canceled at Denver International Airport, forcing over 1,000 passengers to spend the night at the airport. This marked the start of what has been forecast to be a rough Thanksgiving week for much of the U.S.
The blizzard that has hammered Colorado is forecast to push farther into the Plains and Upper Midwest. Snowfall and ice are expected to cause closures on hundreds of miles of road, which has already happened in Wyoming.
Chicago is forecast to be hit hard starting on Wednesday, but airlines have canceled only eight flights at O'Hare International Airport as of Tuesday.
While the East Coast isn't expected to get much snow, heavy winds and rain are forecast to roll through from the Ohio Valley starting Wednesday. Airports are reportedly planning for delays Wednesday night from the strong winds, which have been forecast to be over 30 mph in some areas. Macy's Thanksgiving Day Parade officials are also keeping an eye on forecasts and if necessary will need to pull balloons from 2019's parade due to the winds.
Parts of California and the Pacific Northwest are also bracing for a bomb cyclone that may bring hurricane-style weather to the region. The National Weather Service warns winds of 70 to 80 mph in southwest Oregon and a mix of heavy rain and snowfall scattered across Oregon and California.
AAA is expecting a big week of travel because of the holiday. More than 55 million people are expected to travel by air and road, marking the second-highest traffic volume for Thanksgiving week since 2000.
"Millions of thankful Americans are starting the holiday season off right with a Thanksgiving getaway," AAA Travel Vice President Paula Twidale said. "Strong economic fundamentals are motivating Americans to venture out this holiday in near-record numbers. Consumer spending remains strong, thanks to increasing wages, disposable income and household wealth, and travel remains one of their top priorities for the holiday season."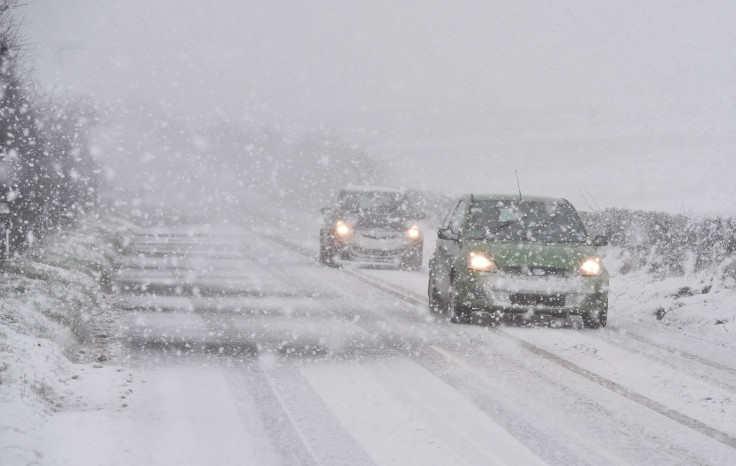 © Copyright IBTimes 2023. All rights reserved.