There's No 'Good News' For Gas Prices As Americans Head Into Summer
Gas prices soared to another high on Wednesday, showing no signs of slowing down as Americans head into the peak travel months of summer.
The national average price of gas reached $4.671 per gallon on Wednesday, up from $4.187 a gallon a month ago and $3.045 a gallon a year ago, according to the American Automobile Association (AAA).
Seven states have an average gas price over $5 a gallon, and California's average is over $6 a gallon. The rest of the nation is rapidly heading toward the $5 a gallon mark.
"After several weeks of soaring gas prices, last week saw prices nationally slow down ahead of Memorial Day, but I'm afraid the good news ends there," said Patrick De Haan, head of petroleum analysis at gas tracker site GasBuddy.
De Haan predicted, "Motorists in the Great Lakes could see prices jump early in the week to new record highs, and the rest of the nation will follow. Odds are rising that we'll eventually see the national average reach that dreaded $5 per gallon."
A "cruel summer" is ahead for consumers as gas inventories are at their lowest seasonal levels since 2019 as the summer driving season heats up, Natasha Kaneva, JPMorgan's head of global commodities strategy, said last week, as reported by USA Today.
Kaneva predicted that the national average gas price for regular unleaded would reach $6.20 per gallon by Labor Day, according to USA Today.
But Andrew Gross, AAA spokesperson, said that Americans may make some driving changes due to the higher pump prices.
"So far, the pent-up urge to travel caused by the pandemic outweighs high pump prices for many consumers," Gross said in a statement. "But 67% of drivers recently surveyed told us they would change their driving habits if gas hit $4.50 a gallon. That number rises to 75% at $5 a gallon. If pump prices keep rising, will people alter their summer travel plans? That remains to be seen."
Crude oil was trading at $115 a barrel as of Wednesday morning, according to OilPrice.com.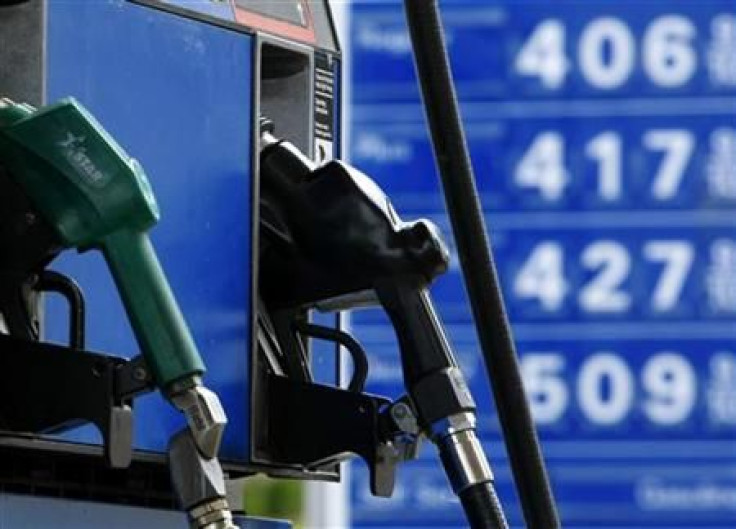 © Copyright IBTimes 2023. All rights reserved.