These 16 States No Longer Require Face Coverings Against COVID-19
KEY POINTS
Sixteen states have no statewide mask mandate
Biden called Abbott's decision to lift Texas' mask mandate a "big mistake"
South Dakota's Noem has taken a hands-off approach to the COVID-19 pandemic
Several state governments across the United States have rescinded their face mask mandate even as health officials recommend its use to help prevent the spread of the coronavirus pandemic.
On Wednesday, Texas Gov. Greg Abbott announced that he was lifting the mask mandate statewide, a move that Democratic leaders, including President Joe Biden, as "a big mistake."
"Texas — I think it's a big mistake," Biden said at the White House. "We are on the cusp of being able to fundamentally change the nature of this disease because the way in which we are able to get vaccines in people's arms. The last thing — the last thing — we need is Neanderthal thinking in the meantime."
Abbot's decision to no longer require face coverings makes it the 16th state to not have mask requirements.
Here are the 15 other states that have no statewide mask mandate:
Alaska
Alaska's government no longer requires its residents to wear face coverings. The state also removed COVID-19 restrictions limiting sizes of groups and business operations. It does encourage mask wearing and social distancing.
Meanwhile, residents in the city of Anchorage are required to wear face coverings, according to a measure signed by Acting Mayor Austin Quinn-Davidson.
Arizona
Gov. Doug Ducey has yet to enact a statewide mask mandate, but he has allowed individual counties to require face coverings. Scottsdale, Phoenix, Tucson and Flagstaff are among the major municipalities with mask mandates.
Florida
There is no statewide mask mandate in Florida, but some local municipalities have required the use of face coverings, including Miami-Dade and Palm Beach. Even so, local governments are barred from imposing fines or penalties for noncompliance.
Georgia
While there's no mask mandate for all residents of Georgia, essential employees across the state are required to wear them. These employees include staffers working in restaurants or personal care services. Meanwhile, several counties and cities in the state with 100 or more confirmed cases for every 100,000 people have imposed mask mandates.
Idaho
The state government has not imposed a statewide mask mandate. But several municipalities, including its largest city, Boise, require face coverings in public settings.
Iowa
Gov. Kim Reynolds lifted the mask mandate on Feb. 7 in favor of "reasonable public health measures." However, several cities, including Des Moines and Cedar Rapids, still have mask mandates.
Mississippi
Gov. Tate Reeves lifted the statewide mask mandate on Sept. 30. However, face coverings are still required inside schools and on campuses.
Missouri
The state does not have a statewide mandate. However, several cities and counties, such as Kansas City and Columbia, have imposed local mask requirements.
Montana
Newly elected Gov. Greg Gianforte did not renew the state's mask mandate, which expired in February. But local communities are allowed to require face coverings.
Nebraska
Clients and staff members of barbershops, salons, tattoo parlors and massage parlors are required to wear masks. Restaurant employees are encouraged to wear them when in public.
North Dakota
The state's mask mandate expired on Jan. 18, yet most of North Dakota's largest cities still have mask orders in place.
Oklahoma
Gov. Kevin Stitt encourages residents to wear a mask, but he has refused to enact a statewide mandate even after he recovered from COVID-19 in July.
South Carolina
Gov. Henry McMaster said a statewide mask mandate is "unenforceable." Numerous cities, including Charleston and Columbia, have enforced the mandates, though.
South Dakota
Gov. Kristi Noem refused to mandate a face-covering requirement. She has also taken a largely hands-off approach to the whole coronavirus pandemic.
"I'm going to continue to trust South Dakotans to make wise and well-informed decisions for themselves and their families. I'm also asking that we all show respect and understanding to those who make choices we may not agree with. Our trust in the data and in each other has been rewarded. This is a testament to the people of South Dakota -- our greatest weapon against this common enemy," she wrote in an op-ed in the Rapid City Journal in October.
Tennessee
Gov. Bill Lee signed an executive order that allows mayors in the state's 89 counties to impose mask requirements, but hasn't imposed a statewide mandate.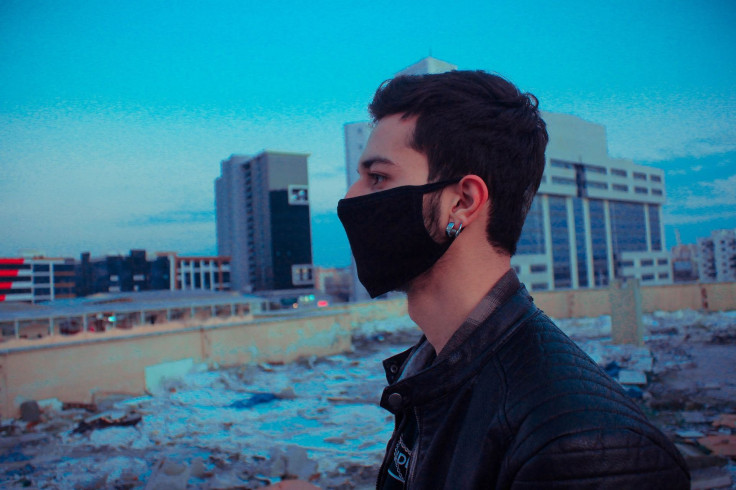 © Copyright IBTimes 2023. All rights reserved.