Third Act Ventures: Investing In Technologies That Help Us To Age With Dignity
* This is a contributed article and this content does not necessarily represent the views of IBTimes.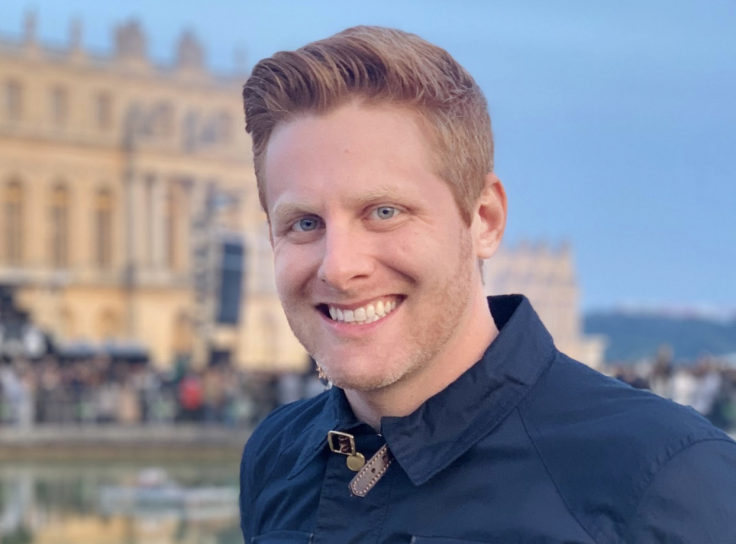 Once we surpass the age of 65, 69% of us will develop a disability that affects our ability to look after ourselves at home. Eventually, more than one in three people in this age bracket will end up in a nursing home.
For most of us, this makes for frightening reading, given the fact that 97% of people say they do not ever want to go into a care home. Most of us would much rather reach the end of our life in the reassuring familiarity of our own home. Perhaps we have good reason to. A 2013 study highlighted that those suffering from dementia who live at home enjoy higher activity levels, as well as a better quality of life and improved social connections. Furthermore, depression is worryingly common among elderly residents that are receiving long-term care.
The dilemma is that when older adults are no longer capable of looking after themselves, a care home is often the safest and most affordable option. Yet remaining at home is the happiest option.
Through Third Act Ventures, Max Zamkow is attacking this universal problem from multiple angles. His portfolio includes, on the one hand, technology that makes it easier and more affordable for older citizens to look after themselves at home, and secondly, innovations that are making care homes happier places to live in.
One of Zamkow's investments, Care.Coach, provides a virtual companion to older adults via an easy-to-use tablet. This is presented on-screen as an endearing dog or cat, which interacts with the user through a combination of human and AI support. It offers 24/7 caregiving, checking up on the individual many times throughout the day, and if they suffer a fall or any health complications, the human-powered avatar will alert the right people immediately. Crucially, this service is affordable, with Care.Coach being available for around $200 per month; many pay much more than this for just a day's worth of in-home assistance.
Another company in Third Act Ventures' portfolio is Labrador Systems, which offers personalized, home-assistive robots. This innovative technology can aid with an array of everyday tasks, such as doing the laundry, setting and clearing plates, and delivering food and medicine. The robots allow individuals with mobility challenges to live independently - without it they'd be forced to rely upon outside help, or worse, would have to move into a care home.
Recognizing that no matter how hard we try to remain independent many of us will end up in care homes, Zamkow is also investing in making care-homes happier places to live in. He has invested in companies such as Eversound, which produces headphones that improve the participation and engagement of care-home residents. Often, members of care-homes struggle with hearing and self-confidence, both of which prevent them from engaging with staff and other residents. Eversound headphones, designed specifically for older adults' ears and unlike hearing aids have no stigma attached, help people who have become introvertive to become much more active and forthcoming in daily activities.
The happier the residents, the easier and more enjoyable the tasks of care-home staff. Similarly, the happier the staff, the better care they provide, leading to happier residents, so Third Act Ventures also works to ease the mental and physical strain on care-home staff. During the pandemic, the number of nurses and social workers facing significant mental conditions unsurprisingly increased, with nearly half of these caregivers reporting serious psychiatric symptoms and many more reporting "burnout". Third Act Ventures focuses on improving the well-being of care-home staff just as much as the residents they look after.
It was Zamkow's grandmother that inspired him to start Third Act Ventures. When she'd reached the point where she was unable to live by herself any longer, the family did extensive research to find the best care home for her. Zamkow recalls, " Almost immediately after moving into the nursing home, my grandmother had become a shell of herself. She stopped calling, stopped doing her favorite activities, and became incredibly depressed. She was barely eating or sleeping. I desperately wanted to do something to help, but living on the other side of the country meant that I couldn't help in-person, so I started looking into technology that could help return the color to her life ."
Frustrated at the lack of options, Zamkow decided to start investing in emerging technologies that were working to provide effective solutions to the problems his grandmother faced. He finds that a number of these have exciting and ambitious plans, but often lack the early-stage capital to get them off the ground.
Max Zamkow has embarked on a journey to improve the quality of life for members of society that are often left behind. Through Third Act Ventures, Zamkow is giving these businesses the financial boost they need. These technologies are not futuristic pipedreams - they are available now. Zamkow is striving to help them reach as many people as possible that find themselves in a similar situation to the one his grandmother faced.
FOR FREE to continue reading
✔️ Unlock the full content of International Business Times UK for free
offer available for a limited time only
✔️ Easily manage your Newsletters subscriptions and save your favourite articles
✔️ No payment method required
Already have an account?
Log in
NOTE: This article is a contribution and do not necessarily represent the views of IBTimes.