Third Stimulus Check: Will Illegal Immigrants Receive $1,400 Payments?
KEY POINTS
The Senate voted Saturday morning to reject the amendment sponsored by Senator Cruz
Senate Majority Whip Dick Durbin, D-Ill., slammed Cruz's proposal
Mixed-status households could still receive relief payments
With the Senate passing President Joe Biden's $1.9 trillion American Rescue Plan on Saturday, many are wondering whether undocumented immigrants will also be receiving $1,400 stimulus checks. Senators were quick to clarify who will be getting direct payments.
Sen. Ted Cruz, R-Texas, on Saturday introduced an amendment to the COVID-19 relief bill barring undocumented immigrants from receiving stimulus payments. He claimed "every illegal alien" will be recipients of the $1,400 checks.
"This amendment before us today provides that the stimulus checks should not go to illegal aliens in this country," Cruz said as he introduced the amendment. "The question for the American people to answer is, should your money, should taxpayer money, be sent, $1,400, to every illegal alien in America?"
However, the Senate voted along party lines early Saturday to reject the amendment sponsored by Cruz, in a 49 to 50 vote. Democrats clarified that illegal immigrants will not be receiving $1,400 stimulus payments included in Biden's rescue plan.
Senate Majority Whip Dick Durbin, D-Ill., had slammed Cruz's proposal and accused the Texas Republican of using the stimulus checks as political ammo. The senator noted that the $1.9 trillion stimulus bill recognizes payments to households that have undocumented immigrant members the same way the $900 billion relief bill passed by the Senate in December 2020 and signed by former President Donald Trump did.
"The statement of the senator from Texas is: Just. Plain. False," Durbin said. "Let me be clear, undocumented immigrants do not have social security numbers, and they do not qualify for stimulus relief checks, period. And just in case you didn't notice, they didn't qualify in December, when 92 of us voted for that measure."
Under the Biden administration's $1.9 trillion bill, illegal immigrants without a Social Security number would not be able to receive the $1,400 payments. However, the new coronavirus relief package would send checks to mixed-status households.
Mixed-status households are families in which at least one member is a U.S. citizen and has a Social Security number. This means families with non-citizen/ undocumented parents and U.S. citizen children could potentially receive the relief check.
There are roughly 7 million illegal immigrants in the U.S. labor force, according to a 2020 Center for American Progress report. Their immigration status means they do not qualify for the government's $1,400 checks or unemployment benefits.
An estimated 6 million undocumented immigrants file individual income taxes each year, research from a Congressional Budget Office found.
"Immigrants are paying into a system that doesn't provide any safety net for them. And the prime example of that is all of the stimulus relief checks," Jossie Flor Sapunar, the communications director at immigrant advocacy group CASA, said.
However, some states allow low-income non-citizens, including undocumented immigrants, to receive the earned income tax credit. The states include Maryland, California, and Colorado.
The IRS is expected to begin sending out the stimulus checks via direct deposit the week of March 17 or the week of March 22.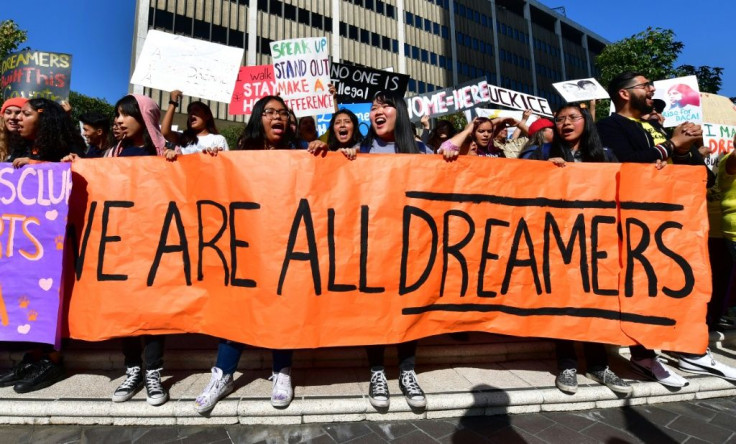 © Copyright IBTimes 2023. All rights reserved.