Three New 'Harry Potter' Inspired Movies In The Works; 'Fantastic Beasts And Where To Find Them' To Become A Trilogy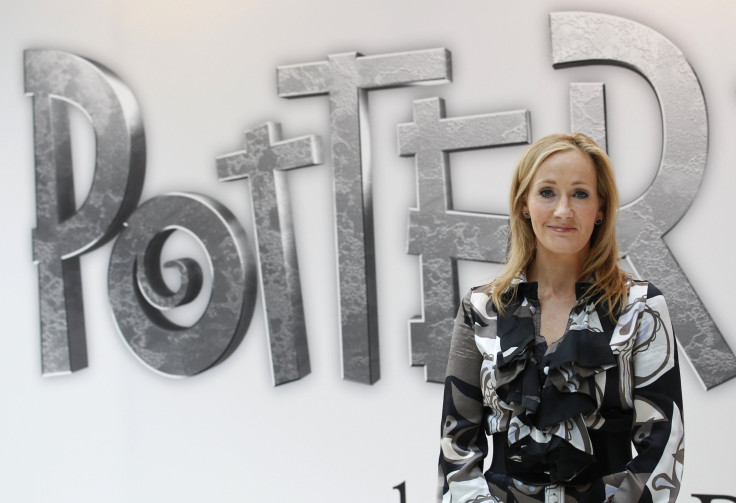 Calling all Potterheads, Harry Potter's journey through the magical world of Hogwarts may be completed, but "Harry Potter" author J.K. Rowling is prepping to write three more boy wizard-inspired screenplays.
In a New York Times interview published on Saturday, Warner Bros. CEO, Kevin Tsujihara, said that Rowling, 48, is working to turn her 2001 short novel "Fantastic Beasts and Where to Find Them" into three feature films.
While this marks Rowling's screenwriting debut, the British author said "Harry Potter" fans have Tsujihara to thank for greenlighting the project. "When I say he made 'Fantastic Beasts' happen, it isn't PR-speak but the literal truth," Rowling told the Times. "We had one dinner, a follow-up telephone call, and then I got out the rough draft that I'd thought was going to be an interesting bit of memorabilia for my kids and started rewriting!"
Warner Bros. said in September that Rowling had signed on to write the screenplay for "Fantastic Beasts," which is set 70 years before events in "Harry Potter and the Sorcerer's Stone." Fantastic Beasts," inspired by a Hogswart textbook written by fictional character Newt Scamander (from the original series), will follow the "magizoologist" on his adventures in New York City. A release date hasn't yet been set.
"Although it will be set in the worldwide community of witches and wizards where I was so happy for 17 years, 'Fantastic Beasts and Where to Find Them' is neither a prequel nor a sequel to the Harry Potter series, but an extension of the wizarding world," Rowling said last year in a statement. "The laws and customs of the hidden magical society will be familiar to anyone who has read the 'Harry Potter' books or seen the films …"
"Harry Potter" star Emma Watson said on Thursday that she would like to have a role in the upcoming feature. "I would definitely be up for a cameo!" said the 23-year-old actress who portrayed the book smart witch, Hermione Granger, in the eight-film franchise.
© Copyright IBTimes 2023. All rights reserved.