Tidal X Tickets Are Being Resold For Thousands Of Dollars As Streaming Service Seeks Momentum With Exclusive Concert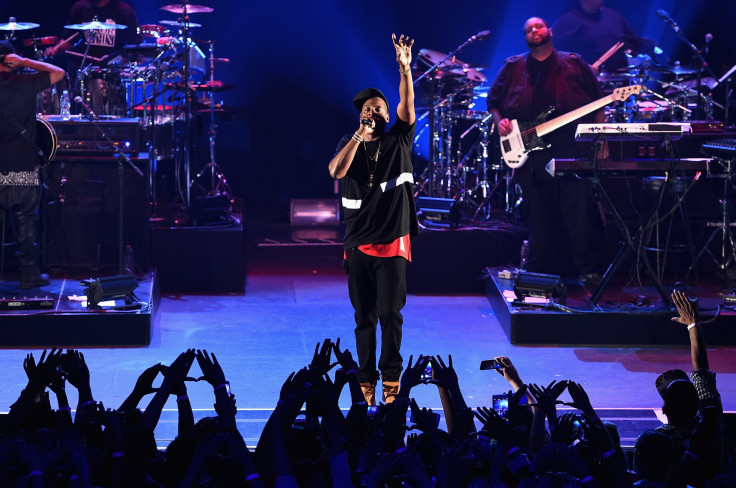 If you're still hoping to see Jay Z, Prince, Lil Wayne, Nicki Minaj, Usher, Alessia Cara, Thomas Rhett and a few other surprise guests Tuesday night at Brooklyn, New York's Barclays Center, you've got options -- but they'll cost. SeatGeek, a service that aggregates secondary market listings, said there were nearly 1,800 tickets available on the resale market for Tuesday's Tidal X benefit concert in support of social justice nonprofits. Some tickets are going for as much as $5,000.
Although the tickets started at just $74 when they were first made available to Tidal subscribers, the average resale price is now $194, SeatGeek said.
"This show is certainly one of the biggest concerts at Barclays Center," said Chris Leyden, content analyst at SeatGeek.
Those 1,800 seats represent about 10 percent of the capacity for a Barclays Center concert, a fairly typical level of inventory available before a concert at the Brooklyn arena. Because there are so many seats left, Leyden said he expects ticket prices to come down as the show draws nearer. In the past 10 days, the price for a flipped Tidal X ticket has fallen about 16 percent, and as they continue to drop, Leyden said he expects them to come down to a point that should make the show enticing for hip hop or R&B fans. "You look at this kind of lineup, and [the prices are] almost pretty reasonable," Leyden said.
People who aren't in the New York area will be able to watch a live stream of the show on Tidal's website. The proceeds from the show will go to charities via the New World Foundation.
Leveraging Jay Z
The show, whose formal title was "Tidal X 1020," is the shiny icing on a cake Jay Z served up at the end of September when he announced Tidal has 1 million paying subscribers, up from the 770,000 he announced during the summer.
While that number looks small beside Spotify's 20 million subscribers, it's not fatally behind many of its competitors. Rhapsody, which has been around since 2000, has 3 million paying subscribers; Deezer, which filed for an IPO in France earlier this month, has signed up 1.5 million paying users since it launched eight years ago (it also has added another 1.5 million active users through telecommunications partnerships).
It's not even that far behind Apple Music, which many industry observers worried would blow the competition away after it launched in June. Apple announced 11 million people had signed up for three-month trials within weeks of Apple Music's launch, but it's been cagier about how many people stayed with the service after those trials ran out. Unnamed sources have put the figure around 3.5 million.
These exclusive concerts, which were not a core selling point when Tidal launched in North America in the spring, may need to become a bigger part of the picture as the service races to build on some hard-won momentum. Its pitch as a source of exclusive content came under fire from skeptics, who pointed out most artists are not in a position to grant exclusive rights to one streaming service or another, and its promise to offer exclusive video was called into question as pirated versions of Tidal video content began popping up on YouTube within hours of release.
Regardless, something about Tidal's value proposition seems to be resonating. A Tidal spokesperson said nearly 45 percent of the subscribers Tidal has added since Jay Z's acquisition have signed up for the HiFi tier, which costs $20 per month, twice as much as a typical on-demand streaming music subscription. Tidal had just 12,000 HiFi users at the end of 2014, according to documents released by the service's former parent company, Aspiro.
Moving toward the end of the year, the race is on to acquire subscribers. Generator Research reported streaming music subscriptions will account for half the recorded music industry's digital revenues by 2020, up from the 29 percent they represent now and surpassing the revenues generated from the sale of physical albums.
© Copyright IBTimes 2023. All rights reserved.