Tiffany Haddish Accuser Changes Tune, Dismisses Sexual Abuse Lawsuit: 'She Would Never Harm Me'
KEY POINTS
The plaintiff filed the lawsuit on Aug. 27
She accused the comedian of sexually abusing her and a male friend
She changed her tune Tuesday and said she's "glad we can all put this behind us"
The woman who launched a child sex abuse lawsuit against Tiffany Haddish has ended her multi-claim complaint.
The plaintiff, identified in court documents as Jane Doe, filed the lawsuit in Los Angeles Supreme Court last month after accusing the female comedian of sexually abusing her and a male while filming a comedy sketch involving Haddish and fellow comedian Aries Spears.
The woman changed her tune in a statement released Tuesday and said she knew Haddish would not do anything that could harm her and the other plaintiff. "My family and I have known Tiffany Haddish for many years — and we now know that she would never harm me or my brother or help anyone else do anything that could harm us," she said.
"We wish Tiffany the best and are glad that we can all put this behind us," she concluded her statement.
The woman also put a dismissal with prejudice notice in federal court, indicating that she was concluding the lawsuit she had filed against Haddish and co-defendant Spears.
The move was a sudden twist from when the lawsuit was filed on Aug. 27, when the woman sued Haddish and Spears for intentional infliction of emotional distress, sexual battery, sexual abuse, sexual harassment and gross negligence. The plaintiff also filed a separate lawsuit against Haddish for negligent supervision/failure to warn, breach of fiduciary duty and constructive fraud.
"Haddish verbally explained what was expected of Plaintiff Jane Doe and then showed Plaintiff Jane Doe how to give fellatio, including movements, noises, moaning and groaning," the lawsuit stated. The plaintiff also accused Spears of simply looking on while she was being physically, emotionally and mentally assaulted by Haddish's direction. Jane Doe claimed in court documents that she "tried to mimic what they wanted me to mimic, but it still came out just super uncomfortable."
While Haddish's attorney downplayed the lawsuit at the time, calling it "frivolous," the female comedian took to Instagram on Sept. 5 to admit that although the sketch was intended to be funny, "it wasn't funny at all." And while "there's very little" she could say at the time because of the "ongoing legal case," she shared, "I deeply regret having agreed to act in it."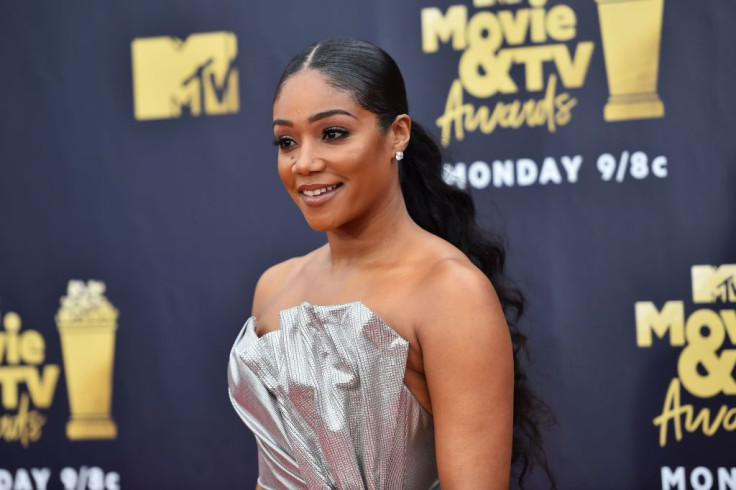 © Copyright IBTimes 2022. All rights reserved.
FOLLOW MORE IBT NEWS ON THE BELOW CHANNELS