Tinder Bots: Fake Profiles Spam Hookup App With 'Castle Clash" Advertisements
A growing number of people have reported that women they are "matched" with on Tinder, a location-based dating and hookup app, are actually bots programmed to advertise "Castle Clash," a mobile video game.
Tinder uses a smartphone's location to find other single people who are members in an area and display pictures from their Facebook account. A user swipes to the left if they are not interested and to the right if they are interested. If two Tinder users say they are interested in each other, Tinder then allows them to begin messaging.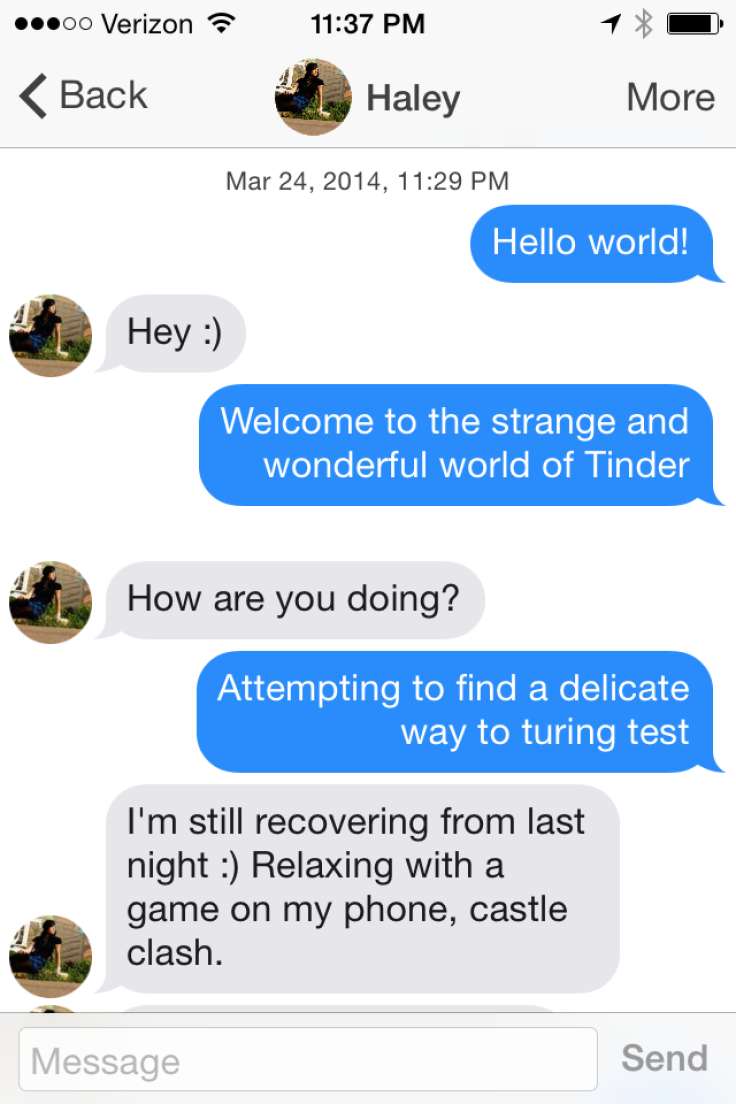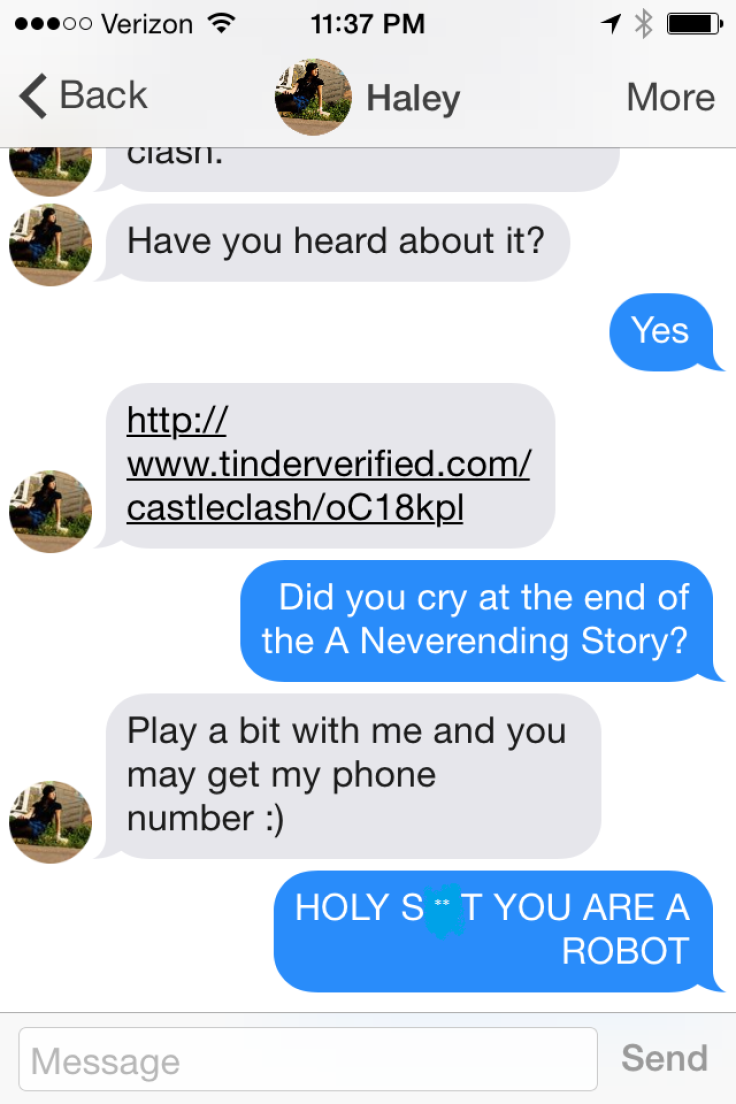 In this case, the bot-controlled Tinder profiles kick off the conversation with a "hey," followed with a "how are you doing?" The bots start telling the user that they are relaxing and playing "Castle Clash," before sending a link for "Tinderverified.com." The URL redirects to a download for "Castle Clash."
"Castle Clash" comes from app developer IGG.com, a company known for several knockoff versions of "Clash of Clans" that populate the Apple App Store and Google Play.
Tinder told TechCrunch that is aware of the problem and is taking steps to eliminate the spamming bots.
Tinder requires users to connect their Facebook account to Tinder in order to verify a user's identity, so it isn't clear if whoever is responsible for the spam bots is also creating fake Facebook profiles or if they are hacking Tinder. Tinder has also battled with porn bots and another scam that used fake profiles to collect Uber referral credits.
You can read a collection of tweets about the Twitter bots here.
© Copyright IBTimes 2023. All rights reserved.