'Tintin in the Congo' Racist? Not So, Belgium Court Rules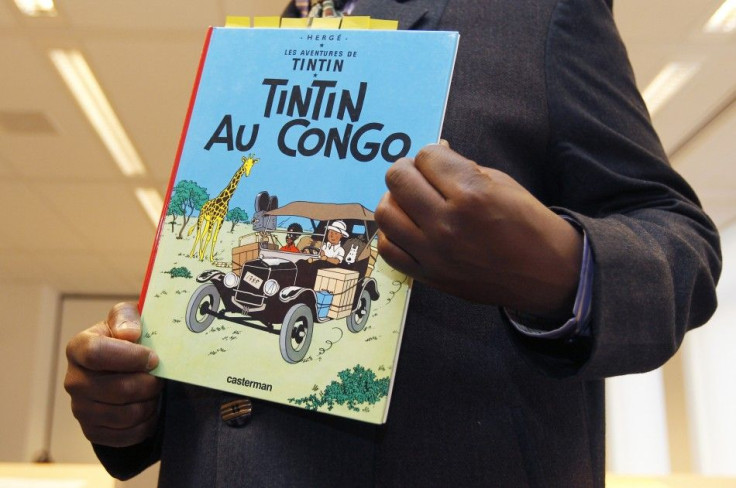 A Belgian court has ruled that Tintin in the Congo does not break racism laws and therefore will not be banned in the country, Reuters reported. The court said that the comic was not created with the intention of inciting racial hatred, therefore it is free and clear.
It is clear that neither the story, nor the fact that it has been put on sale, has a goal to...create an intimidating, hostile, degrading or humiliating environment, the court stated.
Written and illustrated by the late Belgian author Georges Prosper Remi, who used the pen name Hergé, Tintin in the Congo is about the famous fictional reporter who travels through the then-Belgian colony with his sidekick dog, Snowy. It is the second volume in The Adventures of Tintin series.
Legal proceedings against this particular volume started in 2007 when Congo native Bienvenu Mbutu Mondondo formally criticized it for its depiction of the Congolese.
It shows the Africans as childish imbeciles, he told TIME magazine in 2010. It suggests blacks have not evolved.
Mondondo is not the first person to challenge the book on the grounds of racism. The artistic depiction of the Congolese alone has caused many a protestor to cry foul.
A Belgian judicial adviser, Valery de Theux de Meylandt, said back in October that the book was not racist and that the portrayal of the African natives was a product of the author's time, according to a Reuters report.
We see in particular that Tintin in the Congo does not put Tintin in a situation where there is competition or confrontation between the young reporter and any black or group of blacks, but pits Tintin against a group of gangsters...who are white, de Theux de Meylandt wrote in a statement, Reuters reported.
The ruling may have been made official, but Mondondo is not stopping and will take this case as far as he can, his lawyer said, according to Reuters.
While this particular volume was in legal limbo in its own country in late 2011, a computer animated film adaptation that incorporated three other volumes in the series -- The Crab With the Golden Claws, The Secret of the Unicorn, and Red Rackham's Treasure -- was making waves in international box offices. The film, which was directed by Steven Spielberg and co-produced by Peter Jackson, made more than $75 million in the U.S. and more than $295 million elsewhere, according to Box Office Mojo. A sequel is in the works.
© Copyright IBTimes 2023. All rights reserved.