TLC's 'Unexpected' Sneak Peek Spoiler: McKayla Has A New Man
McKayla Adkins is moving on.
In an exclusive clip of Sunday's episode (above), the 'Unexpected" star reveals that she's seeing someone new -- the first person she's dated since Caelan Morrison, the father of her two children, 2-year-old Timothy and 8-month old Gracelynn.
"I'm seeing someone," McKayla admits during her on-screen interview. "I was actually still pregnant whenever I met him and I didn't talk to him until after I wasn't pregnant anymore because I just felt like that was best."
"He's like another me," she adds. "He makes me really happy."
The 19-year-old isn't the only one who is fond of her new man. Her grandparents seem to approve as well with her grandmother calling him "a nice kid."
"First impressions were good," her grandfather shares. "One thing I like about him, he likes sports."
McKayla may be smitten over her new love interest but she admits that it was hard to get back into the dating scene, especially since she'd been in a relationship with Caelan for so long beforehand. Speaking of her ex, the teen mom hasn't personally told him about her new relationship, but it doesn't matter because she's moving on.
"I don't know if Caelan knows I have a new boyfriend," McKayla reveals. "At this point, I don't expect much from Caelan. If he wants to step up I'm gonna let him step up but other than that... it's all up to him."
"Unexpected" airs Sundays at 10 pm EST on TLC.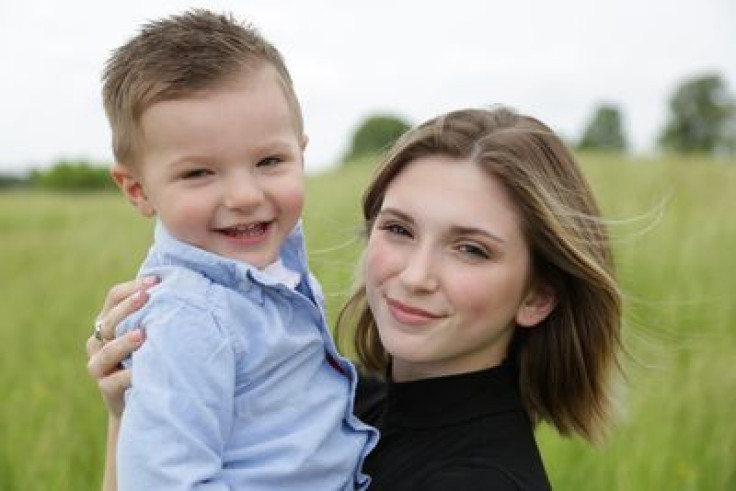 © Copyright IBTimes 2023. All rights reserved.