Tobacco 'candy' could poison kids: study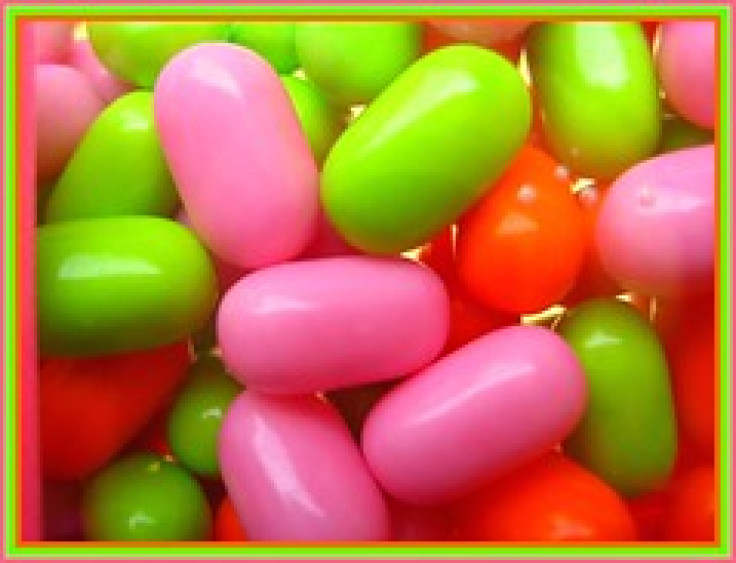 In a study of reports to U.S. poison control centers between 2006 and 2008, investigators found that 13,705 children younger than 6 were accidentally poisoned by tobacco products. Cigarettes were the most common culprit, followed by smokeless tobacco products, and more than 70 percent of the victims were infants younger than one year.
The findings are published in the journal Pediatrics.
In a baby or small child, even a small amount of nicotine, as little as 1 milligram, can cause nausea and vomiting. Larger doses could lead to weakness, convulsions or potentially fatal respiratory arrest.
The new study appears to be the first to bring together the numbers on accidental child tobacco poisonings nationally, according to lead researcher Dr. Gregory N. Connolly, of the Harvard School of Public Health in Boston.
That, he said, includes making sure to clear cigarette butts from ashtrays or anywhere else a baby or child could get a hold of them. In this study, cigarettes or filter tips were responsible for nearly 10,600 of the poisonings the researchers documented. Smokeless tobacco products were behind another 1,768.
But there is now a new concern, according to Connolly's team -- namely, the melt-in-the-mouth tobacco products recently put on the market.
Tobacco companies say the products -- which come in the form of flavored, candy-like pellets, sticks and strips -- are meant to give adults a smoke-free way to get their nicotine fix. But they could also end up as a new route for accidental child poisonings, Connolly and his colleagues say.
Researchers say that free nicotine which is found in one of the tobacco pellets is more quickly absorbed into the bloodstream, raising the possibility that it could more toxic to a child than other tobacco products are.
Connolly cautioned against leaving tobacco pellets lying around where a young child might see them. One pellet contains about 1 mg of nicotine, so might cause nausea, Connolly said. But if a child gets a few of them, he added, that could be very serious.
Connolly and other public-health experts had already been critical of the new dissolvable tobacco products -- saying they may only serve to keep smokers addicted to nicotine, and could be especially attractive to teenagers.
In an editorial accompanying the study, officials with the U.S. Food and Drug Administration (FDA) note that while teenagers' smoking rates have slowly declined in recent years, their use of smokeless tobacco products is rising.
Meanwhile, the tobacco industry -- faced with a growing number of indoor smoking bans in the U.S. -- seems to have shifted focus to developing new smokeless products, write Drs. Marisa L. Cruz
and Lawrence R. Deyton.
The FDA is currently collecting study data from tobacco companies and independent researchers on dissolvable tobacco products and their potential misuse, according to Cruz and Deyton. They say the agency will use that information to make any future regulatory decisions on the products.